3-day bootcamp
3-day bootcamp on Career in International Business Law
17th - 19th march,
6 - 9p.m
Ramanuj Mukherjee
CEO & CO-founder,
LawSikho
Komal Shah
Co-Founder and Content Head,
LawSikho
Abhyuday Agarwal
COO & Co-Founder,
LawSikho
Yash Vijaywargiya
Associate,
LawSikho
Register now
Ramanuj Mukherjee
CEO & CO-founder,
LawSikho
Komal Shah
Co-Founder and Content Head,
LawSikho
Abhyuday Agarwal
COO & Co-Founder,
LawSikho
Yash Vijaywargiya
Associate,
LawSikho
Over these three days, we will be exploring the following themes:
DAY 1
Why international business law presents unprecedented career opportunities for young lawyers today and how much can you earn in this field?
DAY 2
What is the work performed by international business lawyers and how can they help clients?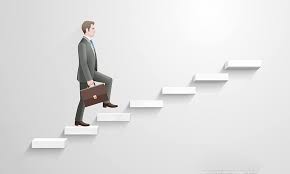 DAY 3
Step by step plan to build your career as an unstoppable international business lawyer
Do you want to access work opportunities in Dubai, Canada, US, UK, Singapore or other international locations?
Do you want to work in international law firms and global MNCs?
Do you want to help Indian businesses with global expansion?
Do you want to work remotely as a freelancer for international clients and earn at least 3x more than lawyers in India (or your home country)?
Let me explain the top reasons why young lawyers need to learn about international business laws today:
Large Indian companies are tapping into international markets by establishing business presence abroad, or by acquiring foreign companies through outbound M&A. Zomato is present in 24 countries, whereas Oyo is present in 80. There are many more examples. These companies rely on Indian lawyers to develop their legal strategy for global expansion, outbound M&A, international contracts, disputes, IP protection, liaise with regulatory authorities, engage offshore lawyers and consultants, etc.
Indian startups are flipping their corporate structure, by creating a parent company in US, Singapore or other jurisdictions to access global capital and markets, while their workforce is engaged by the Indian company, thus benefiting from talent arbitrage. Zoho, Freshworks and InMobi are some examples. This is increasing the requirement for lawyers skilled in international business law.
Foreign companies and international clients are looking to obtain legal or paralegal assistance remotely, from lawyers in India who are at least five to ten times more cost-effective for them, and yet very rewarding for the lawyer doing the work.
In-house counsels of big global corporations who are working in India or other countries need to know international business laws to work with the global offices and headquarters effectively. This requires knowledge of international business laws.
For the first time in the history of the world, lawyers have a tremendous opportunity to perform international work for global businesses.
It is possible to perform this work remotely, as opportunities after the lockdown in 2020 have exploded.
This opportunity has never been available before.
It does not matter if you are not qualified to practice in a foreign jurisdiction. You have the skills to do multi-jurisdiction work, you are a rare find as a lawyer, and you are very much in demand as international business grows at a staggering pace.
Lawyers play a critical role in international business expansion and market entry work, which has nothing to do with their license to practice in that country.
Also, international business law has nothing to do with the international law that is taught in law school syllabus.
Let me give you an example.
Imagine that a fast-growing Indian startup wants to expand its presence internationally to 3 more countries.
Its CEO has approached you for guidance.
Which legal considerations are important in deciding the optimal countries to expand presence in?
Should it shift its global parent to an offshore jurisdiction? If yes, how should it decide where to incorporate the global parent?
How should it plan the legal and contractual relationship between the global parent and the other companies?
How will tax laws impact the entire exercise of shifting its global parent, and its everyday operations and intercorporate relationship?
What does the environment for IP enforcement, dispute resolution and contract enforcement look like?
These are just some of the legal considerations which are important.
If you can do this work, it can save a business owner a lot of money, time and energy in expanding internationally. It can also mean the difference between success and failure of an international business.
There is a huge dearth of lawyers who can guide clients through these challenges.
If you learn international business law, you will be in high demand by large global companies, startups, and law firms. You can work as an in-house counsel, in a law firm in India or abroad, or even perform independent work remotely.
Your income is bound to increase manifold, as solving these problems generates a high amount of value and these skills are scarce.
International businesses are also able to pay much better than domestic clients.
Do you find this opportunity exciting?
Do you want to learn more about how to perform this work?
Join us at a high value 3-day bootcamp for three hours each day, and discover for yourself.
I want to register for the workshop now
Who should attend this workshop?
Law students who want to work with international law firms
Lawyers who want to help their clients enter foreign markets
Young lawyers who want to work as in-house counsels of multinational companies
In-house counsels working with start-ups or companies with global aspirations.
In-house counsels looking to become general counsels in the biggest global MNCs such as Uber, Netflix, Google, Facebook, Amazon, etc.
Independent practitioners, litigators and freelancers who want to perform remote work for start-ups and tech companies in India and abroad
Lawyers who want to work for international clients and eventually settle abroad
What will you learn
What is international business law and how is it different from what I learn in law school in public international law and WTO?
Why has knowledge of international business law suddenly become relevant now, in 2021?
Can I work in a foreign country if I learn international business laws? Which are the most likely countries I can work in and how can I move there?
What are the top 10 legal problems faced by an international business? How can I develop expertise in these areas?
What kind of client work can I obtain if I learn international business laws?
Don't I need to be qualified in a foreign jurisdiction to be able to perform legal work related to that country?
Is it possible to perform remote work for international clients? How much can I earn?
I want to work in India and do not wish to go abroad - can I get better access to work opportunities if I learn international business laws?
Can I apply for in-house roles in multinational companies by learning international business laws? How much do the in-house counsels earn in such companies?
How can I increase my chances of recruitment and future career opportunities if I learn international business laws?
What is the right time to start if I want to learn international business laws? Will I be giving up on other opportunities in India?
I want to register for the workshop now