Free 2-day online bootcamp (Live only)
How to crack the CLAT-PG exam for LLM and PSU jobs
22nd - 23rd October,
6 - 9p.m IST each day
Registration in this workshop is closed, but you can join the wait list.
We will let you know when we take more registrations.
Meet the Hosts
In this Bootcamp we've once again teamed up with experts within the field
Ramanuj Mukherjee
CEO & CO-Founder,
LawSikho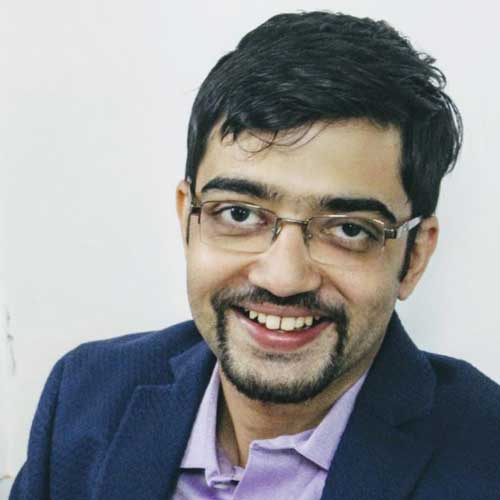 Abhyuday Agarwal
COO & Co-Founder,
LawSikho
Featured in

Do you want to pursue an LLM after college? Do you want the brand name of an NLU or a reputed university on your CV?
Are you attempting LLM exams this year? Do you want guidance to make it to the top NLUs? Do you want to find out how you can score high and opt for PSU jobs?
What are the career options after pursuing LLM? Should you have backup options?
For those who want to pursue an LLM in India, CLAT PG is the most preferred exam. Several PSUs also hire based on CLAT PG marks.
Getting a good score in the CLAT PG exam can be the game-changer for your future. It can also open doors to a variety of well-paying legal jobs in PSUs.
All the NLUs combined have approximately 742 seats, based on 2021 data, of which 440 seats are in the general category. Approximately 8,000 students attempted the exam.
Just getting through any NLU is not enough - to secure admission in a good NLU, you must be amongst the top 200 candidates. That is a percentage of 2.5%. It's not easy.
The next CLAT PG exam will be held around July 2022 - if you are attempting the exam in 2022 or later, the time to start working on your goals is now.
Most candidates start preparing at the last minute, and struggle. Don't make that mistake.
How can you prepare for the exam?
What do you need to do to secure amongst the top 200 ranks?
What challenges will you face on the way and how can you overcome them?
We will give you all the answers and simplify everything for you in the free, online, live 2-day bootcamp. We will give you a roadmap, a study plan, lots of free insights and materials and also tell you about backup options.
Register Now
1
Day
Friday, Oct 22, 2021,
6-9 p.m. IST
Deep dive into CLAT PG Exam and your LLM strategy- Syllabus, Paper Pattern, Top NLUs, etc.
2
Day
Saturday, Oct 23, 2021,
6-9 p.m. IST
How to prepare for the exam to be in the top 200
What did participants say about our previous bootcamps
"The session on day 1 helped me explore the field of academia with amazing career opportunities it entails. Thanks to the team of Lawsikho for sharing so valuable information."
Khyati Sharma,
B.A. LL.B. (Hons.)
"It was a really nice bootcamp. Loved your noble gesture of bridging the gap between practical and theoretical knowledge for lawyers. You guys are really doing great. Keep on doing the good work! "
Sujaya Deshpande,
Advocate
"Highly grateful to attend a webinar like this. Thanks for Abhyuday sir. Learnt a lot that the people in my field should be knowing but are totally unaware."
"The session was amazing and backed by some wonderful research and analysis done by LawSikho team for the information that they shared. Looking forward to the session tomorrow!
Mansi Chhaya,
Law Student, Gujarat University
"Yes. Day 1 of the bootcamp has been fairly didactive as well as winsome. The long-sightedness of the bootcamp was what inveigle me to register for it, and I must say that Abhyuday Agarwal and Harsh Jain have lived up to their promises. It's very seminal to look at the grand picture and not lose sight of why we're doing what we're doing."
Rahul Bishnoi
LL.M. HNLU 21
"It was really helpful,interactive and insightful. The entire team made an effort to make us students aware of the perks of being a JRF and Asst.Professor and in this pandemic situation how the field of teaching is always a good option."
Some of the topics we will cover
Overview of CLAT-LLM exam - syllabus, subjects, types of questions, pass rate, etc.
How many seats are available? What is the competition like?
How should I choose which colleges to opt for?
How many people make it to good NLUs? What rank do I need to score to secure a good NLU? What are the cut-offs for different NLUs?
When should I start preparing for the exam? How many hours do I need to study?
What is the question paper pattern like? How has it changed over the years?
How should I prepare? How many hours do I need to study? Which books do I need?
What are the common misconceptions and preparation mistakes?
How should you prepare if you are already working?
What to do if I fail to get a good rank? What backup options do I have? Which other exams can I give if I do not get a good score in CLAT-LLM?
Is it worthwhile to reattempt the exam? How many attempts do I have? How should I prepare if I am re-attempting the exam
What kind of career opportunities are available after cracking CLAT-LLM? Will cracking CLAT-LLM increase my chances of getting a job?
Can I work in PSUs after pursuing an LLM from an NLU?
I am taking a year out to prepare for the judiciary exam - should I pursue LLM as well to brighten my future career prospects
Who should attend
Lawyers and law students who intend to attempt the CLAT LLM exam
Lawyers and law students who want an LLM degree from NLUs and other top universities to improve their CV and future career prospects
Lawyers and law students who want to explore a career in research, academics or teaching - LLM degree is the first step