Free 4 Day Bootcamp
Free 4-day bootcamp for judiciary exam preparation (online)
10 - 13 March,
6 - 9p.m
Registration in this bootcamp is closed, but you can join the wait list.
We will let you know when we take more registrations.
Ramanuj Mukherjee
CEO & CO-founder,
LawSikho
Abhyuday Agarwal
COO & Co-Founder,
LawSikho
Harsh Jain
Co-Founder & examination strategist,
LawSikho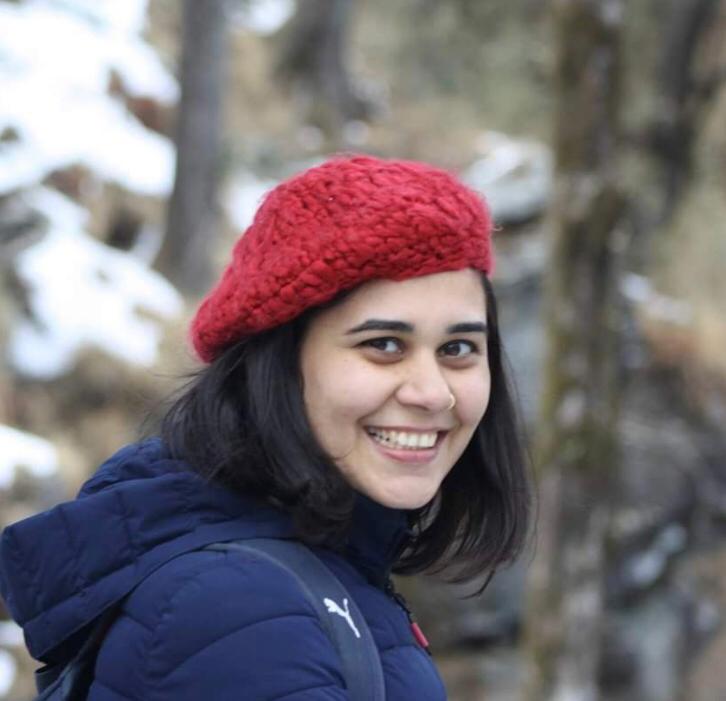 Shweta Kumar Devgan
Lead Project Manager (Test Prep Courses),
LawSikho
Over 4 days, we will be exploring the following themes:
What goes into successful preparation for the judiciary? How much do I have to study?
Common mistakes: why most people fail to crack judiciary exams
How to prepare for judiciary exams without coaching
What is done differently by people who crack the judiciary exam in the first attempt?
What is the number one career choice for young lawyers after they graduate?
In our experience, most of them would say - I want to become a Judge.
Why not? It is a stable government job, with a good salary, extraordinary perks and privileges, high degree of respect and social status and the opportunity to deliver justice to people in need. What a difference you get to make!
Many law students aspire to become a judge right from the beginning of law school.
Yet, more than 99.5% of law students fail to crack the exam.
How did we get this number?
In 2019, 12,415 candidates appeared for the Delhi Judicial Services examination out of which only 50 qualified for the position of Civil Judge Junior Division.


50/ 12415 x 100= 0.4% cleared the examination
Thus 99.6% of the candidates did not qualify.
In 2019, 20,000 candidates appeared for the Punjab Judicial Services examination out of which only 55 qualified. 127 seats remained vacant, which means despite so many people appearing, the state could not find people who were good enough to be appointed judges. People did not make the cut off in various stages. Vacancies could not be filled
99.72% candidates were unable to clear it.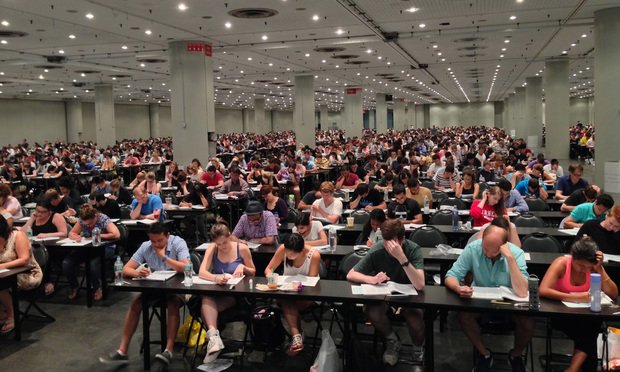 In 2018, 64,691 appeared for the Uttar Pradesh Judicial examination and 610 cleared it.
Thus 99.06% of candidates did not crack it.
Most people make 2-3 attempts and then give up. There are people who keep trying for even 5-8 years after graduation and still do not make it.
Why is it so difficult to crack this exam?
A lot of people prepare for the judiciary exam like they prepared for their board exam. Some think it's like other competitive exams they have taken like the CLAT or SET.
Some judiciary aspirants fall prey to the multitudes of myths and amature advice they encounter in college. Everyone and their aunt has an opinion on how you should prepare for the judicial services exam.
Much confusion is also caused by often conflicting advice from myriad toppers that are published with mirch-masala to create hype by various media organizations.
By the time most of them realise that the guidance they are getting won't work, it is already too late for a lot of people.
Successful preparation for the judiciary exam is a long haul with a massive syllabus. Most people need anywhere between 3000-5000 hours of dedicated preparation to crack this exam. If you study for 8-10 hours every single day, it would probably still take 18-24 months to prepare.
Of course, it is much easier for those who start early in their law college years simply to get much more time to do this studying. Absorbing and retaining the knowledge is also easier when you get more years to do it.
Most of you probably have not done anything remotely like this.
Motivation wears off and it is easy to fall off the bandwagon.
If you can stay on course for doggedly without getting distracted, if you can relentlessly execute a well laid plan over a long period of time, your success is almost inevitable, because so few people ever manage to do it.
Yes, I am saying that with the right plan and enough resources anyone can clear the judiciary exams and become a judge. It is not rocket science.
It is a difficult, complicated and humongous task and that is why you need to break it down into small actions that are easily manageable. You need an actionable plan.
If you had that actionable plan from the get go, and if you use your time, the most valuable and scarce resource in this battle well, that alone will put you ahead of almost everyone else.
I want to set you up for exactly that. We are organizing a free 4 days online bootcamp for judiciary preparation where we will help you to develop your perfect fool proof strategy for judiciary preparation.
You will get guidance from several experienced judiciary trainers who have helped over 100 law graduates to crack various judiciary exams.
Plus, you can get all your questions and doubts about judiciary preparation answered too.
What is the difference between prelims and mains?
What do I have to do to clear the interview rounds? What will I be tested on?
How soon should I start preparing? Is first year or second year in law school too early?
How many hours of preparation will it take to clear the judiciary examination?
Is it OK if I start preparing for mains only once I clear prelims?
How many years' test papers should you refer to while studying?
What are the best reference books to study from?
What are some easy hacks to clear the judiciary?
Which state judiciary is the easiest to crack?
When should I start practicing mock papers?
Join us, and you will have some incredible insights on how to plan out and proceed with your judiciary preparation, irrespective of where you stand today.
It does not matter whether it is your first or second attempt, or whether you are working in a full-time job or in law school, you will get immense value.
Register for free right now
Register Now
What will you learn?
What is the best time to start preparation for judiciary exams?
Which states should you attempt the judiciary exam for?
How many states should you attempt the exam for?
Are internships important for those who intend to attempt the judiciary exam? If yes, which internships should one pursue?
Is it possible to prepare alongside a full-time job?
How to conduct a SWOT analysis for your judiciary preparation
How to create a winning study plan
How many hours do I need to study?
When should I start studying in law school? What is the best time?
How should I manage time alongside college activities, exams and moots?
How to stay motivated
How should I divide my time amongst different subjects?
Which books should I refer to for each subject?
How to study for the English, Hindi or regional language paper
How to improve vocabulary, grammar, writing and comprehension skills
How should I study General Knowledge and Current Affairs for judiciary exams
How to stick to your study plan and what to do when you are thrown off
How to manage everyday chores, emergencies and distractions during your preparation
How to prepare for the mains exam
How to measure progress
How to prepare for interview stage
How should I prepare if I am taking a gap year
How to prepare for a second, third or subsequent attempt
Which are the most viable backup options if you are planning to attempt the judiciary exams
Who should attend this workshop?
Young lawyers and graduates who are considering attempting the judiciary exam of any state in 2021 or in any subsequent
Law students in early years of law school who want to get started early with judiciary preparation to improve their chances of cracking the exam
Register for free right now
Register Now
Terms and conditions: A person becomes eligible for the certificate:
If they register for the webinar/workshop on zoom
If they remain in the webinar/workshop for the entire duration i.e 3 hours on all days.
They are required to share their learnings in a minimum of 5 points each day as a post on their LinkedIn profiles. They will have share as to what they learned during the bootcamp for that particular day.
They have to tag us @LawSikho. DON'T PUT A HASHTAG i.e. #LawSikho. WE WILL MISS IT AND YOU WILL NOT RECEIVE YOUR CERTIFICATE.
The post should be unique in nature and should not be a duplicate or paraphrased, otherwise, the candidate will be disqualified.
They will have to post about the learnings within a period of 24 hours after the webinar/workshop along with the registration link for the bootcamp.
After fulfilling the above-mentioned criteria, we will send you a certificate via mail within a week i.e. 7 days.