FREE

2 Day Bootcamp on

Cracking UGC-NET & CLAT-PG exam
26th - 27th April, 6 - 9p.m
Registration in this workshop is closed, but you can join the wait list.
We will let you know when we take more registrations.
Meet the Hosts
In this Bootcamp we've once again teamed up with an expert within the field
Harsh Jain
Chief Growth Officer and Co-Founder,
LawSikho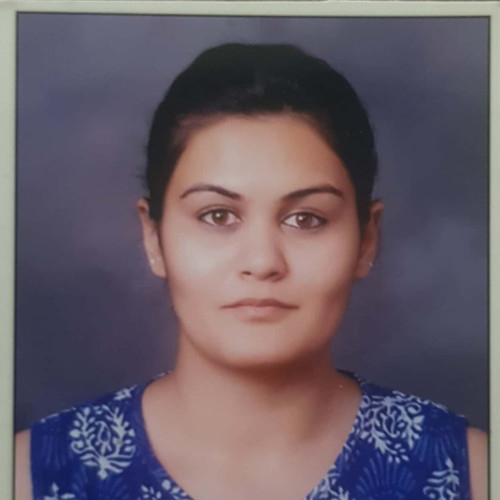 Arpana Sachdeva
Associate and Course Anchor,
UGC-NET/JRF Exam Course, Lawsikho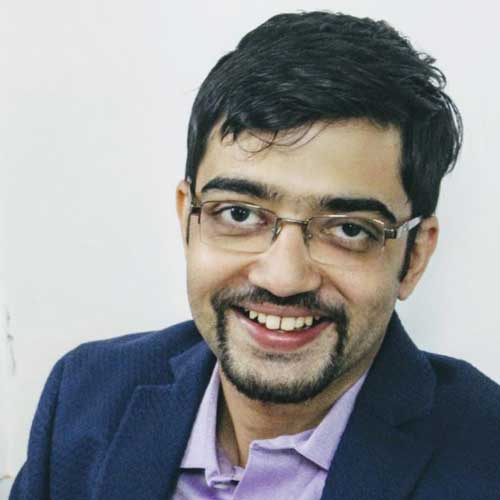 Abhyuday Agarwal
COO & Co-Founder,
LawSikho
Do you want a stable and high-paying job with low stress, a great deal of freedom and autonomy?
Do you feel thrilled by the idea of living in a scenic environment, in a large university campus, with the bustling energy of students and young minds? Does such an environment make you thrive?
Do you love teaching? Do you want to have the opportunity to present iconic papers in international conferences abroad and teach in foreign universities?
Do you love research, study and writing? Would you want to make a career out of it?
How about joining a top university with a well-paid, secure job with perks like a research budget, academic freedom, getting to host and attend international conferences, getting an opportunity to work alongside some of the brightest minds of our time and more?
If you are interested in research and teaching, then LL.M. from a top national law university and UGC-NET qualification is the golden ticket for securing the most prestigious teaching jobs, highest salaries, and the pathway to be a renowned academician.
The demand for law teachers across the country is very high
There are 1500 law colleges and universities licensed with BCI to provide an LLB degree. Approximately 1.5 lakh law students graduate every year, though only about 80,000 to 100,000 enrol with the Bar Council of India.
At this rate, India needs a minimum of 33,000 teachers.
I'll explain how. Assuming a 70:30 ratio between 5 year and 3 year courses amongst the 1500 law colleges, a total of 6,60,000 students are enrolled in LLB courses.
BCI has a recommended faculty ratio of 1 faculty member for every 20 students.
Divide 6,60,000 by 20, and you will get 33,000 law faculty members in India.
However, there is a lack of sufficient teachers in law colleges - in 2019, Bar Council of India announced a 3-year moratorium in granting a license to law colleges because of lack of sufficient infrastructure, including teaching faculty.
Colleges have increased salaries to make teaching a lucrative profession.
Private law universities pay anywhere between INR 45000 to 60,000 per month to Assistant Professors, and INR 1,00,000 to 1,45,000 to professors.
7th Pay Commission has increased the pay to INR 57,700 per month for Assistant Professors in government colleges.
At the top of the bracket are law colleges such as ILS, Pune and Symbiosis Law School which pay maximum INR 60,000 per month, or Jindal Global Law School which pays INR 17.3 lakhs per annum to Assistant Professors.
In the academic year 2020-2021, Jindal Global Law School hired 103 full-time faculty members.
You understand the demand, right?
Now, the career progression is also pretty stable - the path to becoming a professor takes anywhere between 15 years. As a professor, one can earn INR 1,44,200 plus allowances.
In addition, a teaching job has various other perks - accommodation in the university campus, use of university facilities and infrastructure for research, obtaining research grants and funding for projects, participation in international conferences, other teaching and learning opportunities, etc.
You can also get fantastic opportunities to network, and author articles and books in your name.
BCI requires law colleges to appoint only UGC-NET qualified candidates as Assistant Professors.
So you have to clear two hurdles to become a professor in India:
Complete LL.M
Clear UGC-NET
CLAT PG allows the students to get admission into 22 National Law Universities in India for the LLM course.
Every year close to 6000 students appear for the CLAT-PG examination however less than 12% are able to secure admission in the top universities in India.
After successfully completing the LL.M. from a University you have to face the next hurdle of clearing the UGC-NET to become a Professor.
In June 2020, 19,517 candidates sat for the exam for the law stream, 1,171 candidates cleared the UGC-NET(law), out of which 118 candidates got JRF.
In December 2019, 23,133 candidates appeared for the exam, 1,388 candidates cleared it, out of which 103 got JRF.
In 2018, 18,833 candidates sat for the exam, and 1,130 candidates cleared UGC NET out of which 99 candidates got JRF.
Expect the competition to be about 20,000-25,000, and you must be amongst the top 6% to clear the exam.
Those who are amongst 0.6 to 1% of all candidates are eligible to receive Junior Research Fellowship (JRF) - basically a no-conditions scholarship of INR 31,000 to INR 35,000 per month, which can go upto INR 50,000, to pursue your PhD.
Sounds exciting?
Are you interested in exploring teaching?
Do you want to learn how to crack the UGC-NET exam?
Do you want maximise your chances of clearing the CLAT examination in the first attempt?
We are conducting a FREE, online 2-days bootcamp on 26 & 27 April on how to crack the UGC-NET & CLAT-PG examinations.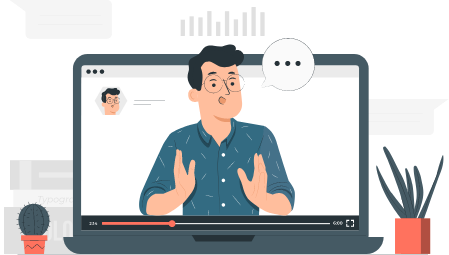 Day 1: Career opportunities and how to clear UGC-NET
How many law teachers does India need?
What is the salary of a law teacher? How much can a law teacher earn in India in various universities?
What are the perks of a teaching job?
How long does it take to become a professor? What are the perks of a teaching job?
What is a day in the life of a law teacher like?
Which universities pay the best salaries?
Is cracking UGC-NET mandatory for teaching law? What is the benefit of cracking the UGC-NET exam for teaching?
Difference in pay-scale between UGC-NET qualified and other teachers.
What are the opportunities for candidates who top the UGC-NET exam?
What is the career graph for teachers in India?
Overview of UGC Exam - Subjects, time allotted, pass rate and question paper pattern
Essentials for commencement of preparation

Procurement of past years' papers
Subject-wise syllabus
Difficulty level and types of questions
Study materials and other resources
Mentors
Daily study plan
Roadmap

Why do candidates fail? What are the top preparation mistakes?
How to create a subject-wise preparation strategy
How to divide time across various subjects
How to create your daily study plan
How to manage preparation with your LLM degree and other activities
Does preparing for the UGC-NET exam help you get better grades in your LLM?
Day 2: How to apply for jobs and crack CLAT-PG
How to create a roadmap to crack the UGC-NET exam

3-month roadmap
6-month roadmap
12-month roadmap

How to prepare if you are re-attempting the exam
Overview of CLAT-PG exam - Subjects pass rate and question paper pattern
Analysis of past year papers
Roadmap to clear the crack the CLAT-PG
Will cracking a CLAT-PG increase my chances of getting a job?
Who will hire me to clear CLAT-PG?
How to identify your preferred universities for teaching after qualifying UGC-NET?
How to prepare for interviews?
How to prepare your CV for jobs?
How to prepare a cover letter?
Which area of expertise should you select?
When and how to negotiate your starting salary?
How to increase your publications?
How to decide whether to work in a private university, a government university or an autonomous university?
Can law teachers take up private consulting assignments?
What are the future prospects for successful law teachers?
How to pursue real-life research projects of national and global impact, obtain grants and funding from various sponsors and make a name for yourself and the institution
How to explore international teaching opportunities
Can law teachers move to private practice or private jobs?
Backup options to explore - PhD
What to do if you do not obtain a position at the university of your preference
We are conducting a FREE, online 2-days bootcamp on 26 & 27 April on how to crack the UGC-NET & CLAT-PG examinations.