I have a friend who was not able to do LLM from a university in Delhi because he had to move back home (remote place in Rajasthan) to take care of his ailing mother. Doing LLM from a local university didn't make sense for him considering he had graduated from one of the best law schools in India.
Another batchmate of mine who stood amongst the top 10 rankers during my law school, had planned to do LLM after some work experience. However, once she had a child and family to take care of, she hardly had time to study outside of work. Leaving job was not an option because her family heavily depended on her income.
I know many such people. Some who were not able to do LLM for genuine reasons and others who kept postponing their LLM plans for the future. The ones who fell in the latter category were not convinced to leave their job just to do an LLM especially when they were doing well in their career without the master's degree.
The ones who were working in leading law firms or MNCs in India thought only an LLM from a foreign country would add value to their CV. They were convinced that there is no use of pursuing an LLM in India which is more research and academic focus which is fit only for those who want to enter the teaching profession or undertake research and become a Doctor in philosophy.
The pandemic has come as a blessing in disguise for such people. Credible online courses have taken the education industry by a storm.
Personally for me, taking an online course makes more sense. I don't have to move to a different city or a country just to "upskill" myself when I can get the best faculty in the world from the comfort of my home. In addition to that, I save time travelling to-and-fro from college.
Now I am not discounting the advantages of having a "campus life". It was brilliant for the foundational years of my adult life. But now that I am touching 30 and have had my share of life experiences for the first quarter of my life, going back to the campus doesn't really attract me anymore.
I would rather upskill myself with online courses and undertake real-life work experience and excel in my career. Also not to forget the number of options that are available for those wanting to work remotely like LawSikho. I can work from my home in Mumbai, a hostel in Himachal or a cafe in Paris, my employer wouldn't care as long as I am delivering the results. Why would I trade this life for studying at one place at this stage?
However these online courses have upgraded from short courses to full-fledged Masters and PG courses. I have seen leading universities like NYU and King's College London providing these courses.
Imagine if you can get an LLM degree from the prestigious University of London without having to visit them. Some even have blended courses where you can visit the campus for a month and interact with my batchmates.
For those who can't do the in-campus LLM, online LLM is the best option to fulfil their dream of getting a master's degree.
Here is a list of 8 online LLM courses that you can do online and get a degree that is universally recognised.
NYU ranks amongst the top 10 universities in the world to study LLM from. Also, the tax law program from NYU is highly preferred. Until recently, to be part of this extraordinary program you had to be able to come to the USA to study for a year or more.
Now this university offers an Executive LLM in taxation law as an online program too.
Students have up to five years to complete the 24 credits needed to receive a degree from anywhere in the world.
The tuition fees cost US$ 35,539 and you can apply for this LLM here.
This University offers three online LLMs. You don't have to travel to the University to undertake this course however if you are an International student in F-1 or J-1 status you would not be able to enroll.
Boston University offers online LLM in 3 programmes- graduate tax program, banking & financial law program and Complaint Resolution and State Authorization.
Students can complete the 24 credits required for the LLM in Taxation degree on a full-time or part-time basis. Full-time students complete the degree over the course of four years, depending on the demands of their schedules.
All residential course lectures are captured and streamed through the course site within 24 hours of each course meeting, allowing residential and online students to view the same lectures.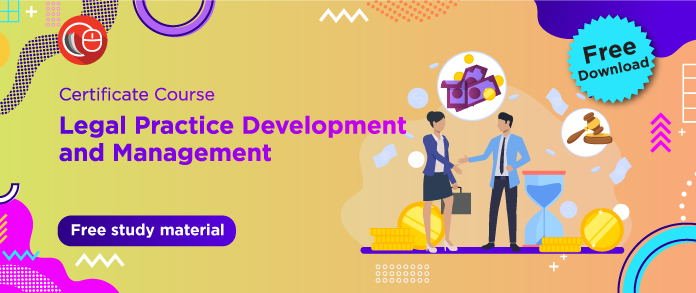 Students enrolled in the online option pay the same LLM tuition fees as residential Tax LLM students which is $59,380 (₹43,64,239) for 2021-22 course.
A student can study 100% online LLM in International Corporate & Commercial Law thus getting the chance to be trained by world-renowned teaching of King's College London wherever you are.
LLM has 12 modules and the student is charged £1,666 per module. So for the entire LLM course it would cost you £19,992 (₹20,22,556)
In addition to the online learning resources, students will have access to King's College London's Library Services, electronic resources, supportive online tutors and student support services.
This university offers 19 LLM courses online in different subjects and specializations.
The LLM's tuition fees in the University is £9,200 (₹9,30,748).
It has a variety of specializations from general and corporate law to human rights and medical law.
University of Edinburgh ranks 16 in the latest QS ranking list which has opened the option of studying LLM online. They offer 6 different specialisations to study in.
The student has the flexibility to choose the study duration by reducing the number of courses taken each year. So if you choose to take 3 courses each semester you can complete the LLM in one year, with 2 courses each year you will finish in 20 months upto 3 years by taking 1 course each semester.
The tuition fees would vary too depending upon the duration to complete the LLM. But if you choose to take 3 courses each semester and finish this in one year then your tuition fees would amount to £23,000 (₹23,26,870)
This Australian university ranks 37 in QS ranking and provides only one specialization online – Global Competition and Consumer Law.
You can compare the fee structure and duration online. It promises you to provide support as good as attending a law school in reality. You can read the 5 Reasons to study online at the University of Melbourne to know the details around online studies at University of Melbourne.
University provides 6 specializations for online LLM of 1.5 months duration with a tuition fee of AU$ 31,120 (₹16,72,770).
You are required to give IELTS with a minimum of IELTS 6.5 or equivalent in order to enrol for this course.
If you are an outstanding student then you may be eligible for a scholarship from the university.
But are online LLM recognised in India?
Bar Council of India (BCI) does not recognize any online LLM. If you intend to teach law in India, a regular Indian LLM program (2 years) is what you should do, followed by clearing NET and doing PhD as per latest UGC requirement. But Indian LLM does not open the doors for international opportunities in the same way.
And what if none of these online LLM are viable options for you?
You can always sign up for an online LLM that also gives you an opportunity to visit for upto a month for campus immersion and networking with potential future employers.
LawSikho in collaboration with Warsaw Management University (WMU) in Poland has launched a 15-month hybrid online Master of Laws (LL.M.) program with the option of travelling to Europe for a one-month immersion program.
Here is what is special about our online LLM initiative, that you will not find anywhere else:
Fully practice oriented LLM course
While you can do it entirely online, you can opt to spend 1 month in campus immersion and collect degree personally
Fully recognised 90 ECTS master degree program
At a price point that Indians can easily afford
Three tracks are available: emphasis on UK laws, US laws or Canadian laws, depending on your country of interest
Additional foreign bar exam training provided if opted for
Remote freelance training and placement support
Many scholarships are available – please apply before they are gone
Learn from leading practitioners from around the world
You can book a free career counselling by clicking on this link now – https://lawsikho.com/international-online-llm?p_source=LB
---
Students of Lawsikho courses regularly produce writing assignments and work on practical exercises as a part of their coursework and develop themselves in real-life practical skills.
LawSikho has created a telegram group for exchanging legal knowledge, referrals, and various opportunities. You can click on this link and join:
https://t.me/lawyerscommunity2
Follow us on Instagram and subscribe to our YouTube channel for more amazing legal content.