In 1987, Gowthaman Sounderraj was 15 when he lost his father, a reputable engineer with his own firm, who had dreams of his son joining the business.
After his death, the family was so impoverished that the young boy struggled to even finish school, working as an office boy during the day and studying a few hours at night.
Today, he is a fully qualified Independent Director who cleared his exam this month, for which he has graciously given a lot of credit to SkillArbitrage.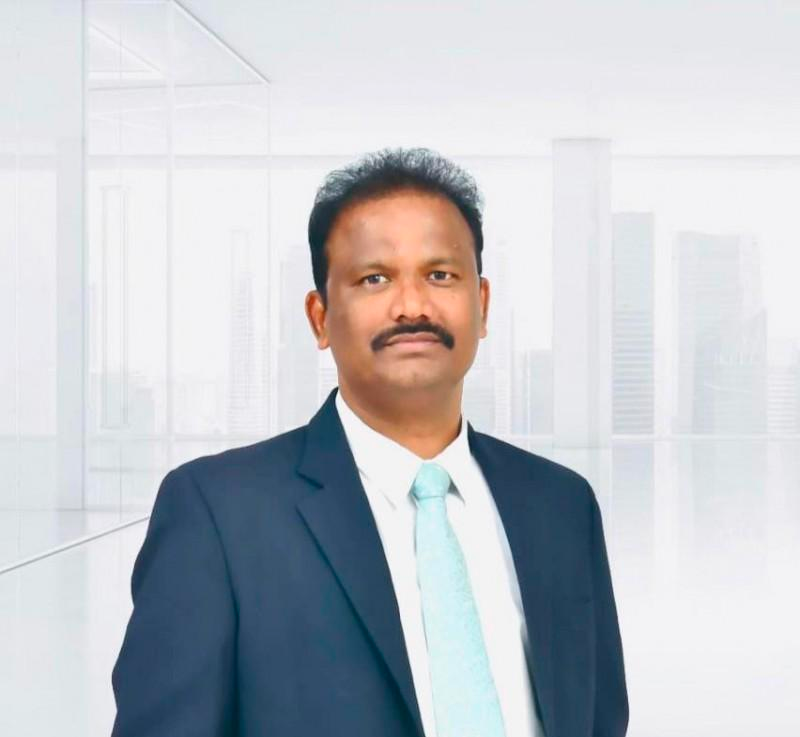 How did he achieve this miracle? You can read the story of his life here, or check out his LinkedIn profile for a full account of his professional journey, but his story with us began when he joined our January 2023 batch of the Independent Directors course.
Which means he has cleared the Independent Director's Online Self-Proficiency Test within just three months of joining the course, and he was so happy with his learning that he is now building his brand with our Personal Branding course, with his own website under construction.

Can you do what Gowthaman Sounderraj has done? Of course! Simply ask yourself these questions first:
What is, or has been, your area of professional expertise? Is this a useful area of expertise in some of the corporate board rooms?
Have you gained more than 10 years' experience in finance, law, management, sales, marketing, compliance, research, corporate governance, operations or other areas of a company's business?
Are you a currently working professional or a retired executive with plenty of experience in the corporate sector?
Have you considered joining the board of directors of any large public company as an Independent Director?
Now take a look at some of India's highest paid Independent Directors
Aman Mehta: A graduate in Economics from Delhi University, reports suggest Mehta is paid about INR 5.60 crore for sitting as an Independent Director on the boards of multiple companies.
He joined the HSBC Group in 1967, and retired from the company as CEO in December 2003, having worked as Manager – Corporate Planning, and General Manager – International.
After retirement, he became an Independent Director on the board of several public companies and institutions in India and abroad, including Jet Airways (India) Ltd, Cairn India Ltd, Vedanta Resources plc, Tata Consultancy Services, Vedanta Ltd, Godrej Consumer Products Ltd and Tata Steel Ltd.
Om Prakash Bhatt: He started his career as a Probationary Officer with State Bank of India (SBI) in 1972. An MA in English Literature from Meerut University, he retired in March 2011 after a five-year tenure as SBI Chairman.
He is known for having transformed SBI's functioning to align with corporate practices. Under his leadership, SBI rose on the global list of Fortune 500 companies.
Currently, he holds Independent Director posts at various companies like Tata Motors, Tata Steel, TCS and Hindustan Unilever, and is reportedly the second highest paid Independent Director in India with a remuneration of INR 5.45 crore.
Adil Zainulbhai: A mechanical engineer from IIT Bombay, Adil Zainulbhai is currently the third highest paid Independent Director in India. After IIT, he joined Harvard Business School and after a post-graduation in management, joined McKinsey & Company in 1979.
With about INR 3.14 crore in remuneration, he serves as Independent Director for companies like TV18, Network 18, Cipla, L&T, McKinsey & Company, Piramal Foundation and Reliance Industries Ltd. He is also chairman of the Quality Council of India (QCI).
How can you join their ranks?
You may think that these are renowned experts in their fields with decades of experience. From their profiles, you will also have realised that they come from very diverse backgrounds.
And you may be thinking that you probably cannot match up to their levels. But that is an incorrect assumption.
Why? Because unlike earlier, you now have the opportunity to become an Independent Director by simply passing an exam.
In October 2019, the Ministry of Corporate Affairs (MCA) made it compulsory for aspiring and existing Independent Directors to pass the Online Self-Assessment Proficiency Test conducted by the Indian Institute of Corporate Affairs (IICA).
In December 2019, the Independent Directors' databank was jointly established by the MCA and IICA, forming an updated database of all individuals who have passed the test and are qualified to become Independent Directors.
According to Section 149(6) of the Companies Act 2013, an Independent Director in relation to a company, means a director other than a managing director or a whole-time director or a nominee director.
He or she must be a person of integrity and possesses relevant expertise and experience, and must not have any material relationship with the company
Rule 5 of The Companies (Appointment and Qualification of Directors) Rules, 2014 clearly explains the eligibility criteria in terms of appropriate skills, experience and knowledge in one or more fields of:
Finance
Law
Management
Sales
Marketing
Administration
Research
Corporate governance
Technical operations or other disciplines related to the company's business
In other words, if you have or have had, a successful professional career, possess relevant experience/ expertise, have no material relationship with any company, and passed the self-assessment test, you are qualified to serve as an Independent Director.
HR managers, legal experts, entrepreneurs, business leaders and retired professionals are all equipped to attempt the Independent Directors' exam and serve in that capacity on the board of a listed or unlisted public company.
Of course, apart from passing the exam there are a bunch of other things you need to do too. What are those?