This article is written by Vanya Verma from O.P. Jindal Global University. This article covers think tanks internships available for law students in India and other countries.
Introduction
Think tanks, which include research centres and policy institutes, are organizations that conduct research to support the creation and evolution of public policy.
Getting on to the think tank job ladder can be difficult for young policy entrepreneurs. Most of the universities do not prepare their graduates to work in policy research institutions, and certainly do not endow them with the range of competencies and skills they would need to thrive in a think tank.
Think tank internships in India
Vidhi
Click here for the official website.
| | |
| --- | --- |
| Particulars | Criteria |
| About Vidhi | Think India's Litigation Internship Program, "VIDHI," connects and involves the best young law students with a varied network of law practitioners working for excellence in the field of law and contributing to the empowerment of society and citizens.VIDHI aspires to educate and promote a generation of socially conscious lawyers and legal professionals. The curriculum will assist law students in comprehending procedural issues and gaining the information necessary to flourish in the profession while also serving society and the country. |
| Internship details | Vidhi offers a four-week internship programme with leading lawyers and organisations, exposing students to the real challenges and complexities in the legal system that lawyers encounter in their daily practice and preparing them to be well-versed in the professional requirements that will aid them later in flourishing as a successful legal practitioner. Internships are provided to over 2000 law students from premier law schools and national law universities across the country. Duration of Internship: Minimum period of 4 weeks and a maximum period of 12 weeks. |
| Eligibility | 4th and 5th-year students with a prior interest in the subject shall be preferred |
| Process to apply for the internship | Fill the google form to apply for an internship |
| Location | Delhi A-232, Ratan Lal Sahdev Marg, Block A, Defence Colony, New Delhi, Delhi 110024Karnataka43, Residency Rd, Srinivas Nagar, Shanthala Nagar, Ashok Nagar, Bengaluru, Karnataka 560025 |
| Contact | +91-11- 43102767 / +91-11- 43831699 |
| Mail | vclp@vidhilegalpolicy.in |
Niti Aayog
Click here for the official website.
| | |
| --- | --- |
| Particulars | Criteria |
| About Niti | In 2015, the Government of India's NITI Aayog (National Institution for Transforming India) launched an internship scheme. Students pursuing UG/Graduate/Postgraduate degrees or research scholars enrolled in recognised universities/institutions in India or abroad are encouraged to apply. |
| Internship details | Interns will be exposed to NITI Aayog's numerous verticals/divisions/units and will be expected to enhance the organization's analysis process through empirical gathering and collation of in-house and other data.Every month, from the 1st to the 10th, an online application link will be available. |
| Eligibility | Students from any recognised Indian or international university or institution who meet the following criteria are eligible to apply for the internship:UG students who completed/appeared in the term-end exams of the second year/4th semester of a bachelor's degree programme and scored at least 85 per cent or equivalent in 12th grade. Graduate students who have completed/appeared in the first-year/2nd-semester term-end exams of their post-graduate programme or are pursuing research/Ph.D. and have received at least 70% or equivalent marks in graduation. Students who have taken the final exam or who have recently completed their graduation/post-graduation and are awaiting admission to higher education may be considered for the internship if they have received a cumulative grade point average of 70% or higher in all years/semesters of their graduation/post-graduation up to the date of application. The time between the announcement of the final exam results and the chosen internship month should not exceed 6 (six) months. For example, if the results are announced in June, he or she can apply for internships starting in July and ending in December. |
| Period of internship | Internships must last at least six weeks, but not more than six months. Interns who do not complete the required period will not receive a certificate. |
| Process to apply for the internship | To know about the procedure to apply, click here. |
| Mail | niti@gov.in |
Sansadiya
Click here for the official website.
| | |
| --- | --- |
| Particulars | Criteria |
| About Sansadiya | Students' involvement in the legislative policy framework has increased as learning styles have changed. Bills are frequently posted on the internet for public comment and suggestions. During their internship, students assist Members of Parliament with problems that are brought up for debate in the Parliament. Think India, through SANSADIYA, intends to provide a similar learning platform for the student community by providing one-month internships with Members of Parliament and ministers to assist them with topics such as bill analysis and drafting questions. |
| Internship details | The major goal of this internship is to provide in-depth research assistance to her/his assigned MP in support of their parliamentary and constituency duties. It also involves assisting the MP by creating parliamentary questions, preparing questions for zero hour debates, raising matters of public significance, producing private members' bills, and so forth. When Parliament is not in session, the interns participate in seminars on major policy and development topics with policymakers, experts from various think tanks, academicians from prominent universities, and leaders from various public policy institutes. This internship aims to provide students with policy research and related services. |
| Process to apply for the internship | If you are a new user, you can register or log in directly to Think India. From the Dashboard, you can manage your internship. Choose the Internship option to see all of the internships they offer.Choose Sansadiya Internship, review the requirements, then click the "Apply Internship" button. Complete the needed fields, upload your resume, and you are done. |
Anubhooti
Click here for the official website.
| | |
| --- | --- |
| Particulars | Criteria |
| About Anubhooti | Anubhooti, which means "realisation", is a chance to learn from the experiences of social leaders – Real-Life Role Models – who operate at the grassroots level. Think India's Social Internship Project, in collaboration with pioneering social organisations, strives to create synergies between students from India's best universities and crusaders working for social change. |
| Internship details | Think India is accepting applications for the ANUBHOOTI: Social Internship Project, which will take place over a few months. |
| Process to apply for the internship | If you are a new user, you can register or log in directly to Think India. From the Dashboard, you can manage your internship. Choose the Internship option to see all of the internships we offer. Choose Anubhooti Internship, review the requirements, then click the "Apply Internship" button.Complete the needed fields, upload your resume, and you're finished. |
| Location | #55, YUVASHAKTI, 1st Main, Sheshadripuram, Malleshwaram, Bengaluru, Bangalore, India |
| Contact | Shivam: 9915874073 Vedansh: 8076802450 Aadarsh: 7980402727 |
| Mail | thinkindiamail@gmail.com |
Centre for Law and Policy Research
Click here for the official website.
Particulars
Criteria
About CLPR
The Centre for Law and Policy Research (CLPR) is a public policy think organisation in India. It is devoted to in-depth research on current economic, social, and political concerns. It is a non-profit, non-governmental organisation dedicated to conducting research that helps to a more vigorous public debate about the structures and processes that define Indian life.
Internship details
The internship opportunities' include the position of a research associate. International law and relations, environmental law and governance, and economic and social concerns are among CPR's areas of focus. Interns must devote a significant amount of time to becoming familiar with all of these topics, analysing policy, and contributing to papers and reports produced by the organisation. The minimum internship period is 4 weeks.
Process to apply for the internship
Fill the application form by clicking on "click to open form" and upload the following documents:
Write a Statement of Purpose (not more than 300 words)
Upload the latest resume
Upload a relevant writing sample
Eligibility
Students in their 4th or 5th year of undergraduate or postgraduate students. QThey must have the ability to write well
Address
D6, Dona Cynthia Apartments, 35, Primrose Road, Ashok Nagar, Bengaluru – 560025
Phone
+91 080 4091 2112
Email
reachout@clpr.org.in
Centre for Policy Research- State Capacity Initiative
Click here for the official website.
| | |
| --- | --- |
| Particulars | Criteria |
| About CPR- SCI | The CPR's State Capacity Initiative is an interdisciplinary research and practise programme aimed at tackling the issues facing the Indian state in the twenty-first century. The goal of this programme is to bring the crucial issues of state capacity building to the forefront of policy research in India, where it has always belonged but is strangely underrepresented. The changing roles of the Indian state; institutional design, implementation, and administrative capacity, particularly at the state level; the particular challenges of regulatory and fiscal capacity; and the complex and changing relationships between society, politics, and state capacity in India are all part of CPR's research agenda. |
| Internship details | The State Capacity Initiative is hiring part-time and full-time research interns to work on topics involving frontline bureaucracy, public institutions, public administration, and regulatory capacity. Students and graduates with transdisciplinary skills in reading, writing, and data analysis are sought by the programme. Academic literature, government papers, case laws, policy briefs, and other materials will be required of interns. Candidates with a background in law, social science, or public policy will be preferred. Duration: one to three months |
| Eligibility | Candidates who are currently enrolled in or have finished a Bachelor's or Master's degree programme are eligible to apply. |
| Process to apply for the internship | Kindly fill the form to apply for the internship |
PRS Legislative Research
Click here for the official website.
Particulars
Criteria
About PRS
PRS Legislative Research, or PRS, is a non-profit organisation based in India that was founded in September 2005 as an independent research institute with the goal of making the Indian legislative process more informed, transparent, and participative.
Internship details
PRS offers internships on a rolling basis throughout the year.The PRS staff is made up of a group of devoted experts with various areas of expertise who are separated into two departments: research and outreach. The outreach team follows the activity of legislatures and politicians, administers citizen participation, and serves as PRS's interface with MPs and MLAs, while the research team analyses legislative and policy problems of current concern.Internships are available in any or both departments for prospective interns. The internship varies depending on whether it is during a Parliamentary session or not. During a Parliamentary session, PRS's work is influenced by the subjects that are debated in the House, and interns are required to assist analysts on any assignment. During non-session periods, the individual intern's interests are considered, and he or she is matched with an analyst(s) who is performing similar work. The intern must pursue and complete an internship project in order to complete a PRS internship. The intern will help analysts with their research while also working on an internship project. The duration of the internship is flexible but is normally between four and eight weeks.Interns have the option of working from home. An intern should have the following qualities in addition to a strong interest in the workings of Parliament and the legislative process in India:
Strong writing abilities
Strong analytical skills
Eligibility
Masters degree or a professional degree.
Process to apply for the internship
Fill out the application form. The form must be completed in one sitting and has no option to save responses. The candidate must:Make a short statement of purpose (not more than 500 words).Provide a PDF version of your most recent resume. Submit a writing sample on any policy topic. (in PDF format, no more than 1000 words)
Location
New Delhi
Mail
Internship@prsindia.org.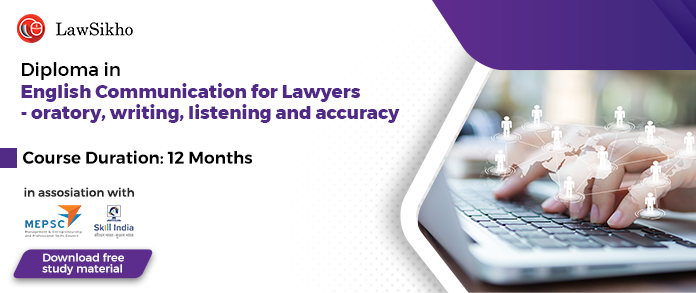 Indian Institute of Corporate Affairs (IICA)
Click here for the official website
| | |
| --- | --- |
| Particulars | Criteria |
| About IICA | The Indian Institute of Corporate Affairs was founded under the Ministry of Corporate Affairs of the Government of India to serve as a think tank and a centre of excellence to promote the growth of India's corporate sector through a multi-disciplinary approach. The IICA maintains a specific centre for business and human rights that is responsible for action research, policy advocacy, and capacity building in the field of business and human rights in India and around the world. |
| Internship details | The following are some of the day-to-day responsibilities of a selected intern: Review sustainability reports and extract relevant information from India's top 500 corporations. Gather information in the format specified. Conducting qualitative and quantitative research on sustainability-related issuesSkill(s) required: English proficiency (Written), Microsoft office excel and report writing |
| Eligibility | Post Graduate/Pursuing Post Graduate in the discipline of Management, Economics, Social Work, Law or Sustainability. Familiar with the concept of sustainability, corporate social development, community development |
| Process to apply for the internship | Interested candidates are requested to write to diksha.iica@gmail.com orFill out the internship application form at IICA official website |
| Location | Plot no. :- P 6,7,8, Sec. 5, IMT Manesar, Distt. Gurgaon (Haryana).Pin Code – 122052 |
| Phone | 0124 264 10410124-2640000 |
| Mail | diksha.iica@gmail.com contactus@iica.in |
International think tank internships
The Brookings Institution
Click here for the official website.
| | |
| --- | --- |
| Particulars | Criteria |
| About the Brookings Institution | The Brookings Institution is a prestigious Washington, DC-based nonprofit public policy think tank. Their objective is to do in-depth research that leads to novel solutions to societal challenges on a local, national, and global scale. It is one of the world's most influential think tanks. |
| Internship details | There are three types of internships available at Brookings: paid, academic for credit, and external sponsorship. Summer, fall, and spring semesters all provide internship opportunities. Internships are typically 10 to 12 weeks long and takes place in Washington DC. Brookings has worked with various colleges, universities, and external sponsors to give students academic credit or funding for unpaid internships, ensuring that the experience is structured around a purposeful learning programme. |
| Eligibility | Students must be enrolled in an undergraduate or graduate degree program at an accredited college or university, or be a recent college graduate. International students who are legally able to intern or work in the United States without sponsorship from Brookings are eligible to apply. |
| Process to apply for the internship | A resume and a cover letter. A copy of undergraduate/Graduate official or unofficial transcripts. Students applying for an academic credit internship must be eligible to receive academic credit and able to provide documentation from their school. Candidates selected as finalists will be asked to submit writing samples, professional references or letters of recommendation upon request. Please search and apply for relevant summer research internship opportunities here. |
Carnegie Endowment for International Peace
Click here for the official website.
| | |
| --- | --- |
| Particulars | Criteria |
| About the internship | The Carnegie Endowment is a global network of over 300 persons working in twenty countries and six global centres to provide policymakers with independent insights that promotes international peace. |
| Internship details | Internships are occasionally available at the Carnegie Endowment's Washington DC centre. Typically, openings are posted six to eight weeks before the prospective start date, though this can vary based on programme demand. The Carnegie Endowment for International Peace awards around 12-14 one-year fellowships to particularly qualified graduating seniors and people who have graduated during the previous academic year through the James C. Gaither Junior Fellows programme. They are chosen from a pool of hundreds of contenders nominated by participating in universities and colleges. James C. Gaither Junior Fellows assist Carnegie's senior academics with research. |
| Eligibility | Enrolled in a college or a recent graduate. Have an excellent verbal and written command over English |
| Process to apply for the internship | A one-page cover letter clearly stating the desired position, as well as relevant experience and skills. The cover letter must indicate the period of availability.A one-page resume. A writing sample of no longer than 800 words. |
Chatham House
Click here for the official website.
| | |
| --- | --- |
| Particulars | Criteria |
| About the internship | Chatham House is dedicated to assisting individuals, organisations, and governments in understanding and adapting to seismic change. Following WWII, they assisted in the creation of international institutions and processes for global financial stability. Throughout decolonization, they provided a platform for African independence leaders. They were key to the Anglo-Soviet track-two diplomacy initiative. Their findings affected China's establishment to construct low-carbon economic zones. The Chatham House Rule has also aided open discussion and idea-sharing. For almost a century, Chatham House has been a valued source of independent analysis, trusted discussion, and powerful ideas. They continue to give solutions to global concerns and actively seek to empower the next generation to alter their world now, at the start of the second century. |
| Internship details | An internship at Chatham House allows you to work with a community of world-class policy experts and form lifetime friendships. Candidates interested in a career in international affairs and who have a love for the subject can apply. Former interns have gone on to work in government, NGOs, academic institutions, international organisations, and think tanks, among other places. An internship at Chatham House lasts for three months and they offer between 8 and 12 internships a year. |
| Eligibility | To apply for an internship, candidate must be: Residing in the UK; In possession of the right to work in the UK, by the start of the internship programme; Aged 18 and over; Able to commit to a 12-week part-time or full-time internship. |
| Process to apply for the internship | To apply, visit current opportunities and use the online form when applications open. |
Foreign Policy Research Institute
Click here for the official website.
Particulars
Criteria
About the internship
FPRI aims to provide a mutually beneficial experience for interns by allowing them to work alongside a supervisor in their field of interest. Interns work at the FPRI office as part of a team, assisting with administrative and event-related responsibilities. Throughout their internship, interns are urged to take advantage of free entry to FPRI activities.
Internship details
The Internship Program at FPRI is intended to provide interns with hands-on experience working at a non-profit think tank. Internships are unpaid positions. For the internship, all applicants must be enrolled as students. Intern schedule: Fall Duration: September – December Deadline: August 1 Decision: August 31 Spring Duration: February – May Deadline: January 1 Decision: January 15 Summer Duration: June – August Deadline: May 1 Decision: May 15
Eligibility
There are no restrictions on nationality, and one need not be a U.S. citizen to apply.
Process to apply for the internship
In order to apply: Submit the following to intern@fpri.org in one PDF file, including the type of internship you are applying for and the season in the subject line:
Resume
Cover letter stating which internship you are applying for – and research interest if applicable
Availability – including both start and end dates and days of the week (minimum of 10-20 hours required per week) A short writing sample – about 3-5 pages of work that you find most relevant to the internship you are applying for (Research and editorial applicants only)
World Resources Institute
Click here for the official website.
| | |
| --- | --- |
| Particulars | Criteria |
| About World Resources Institute | WRI's Internship Program provides learning opportunities for current students, recent graduates, and other people interested in learning more about a particular field of work. Throughout the year, WRI provides a variety of paid and unpaid internship opportunities in offices across the world. |
| Internship details | Internships at WRI give interns hands-on experience and the opportunity to contribute to projects; several have been recognised in WRI's published work. Interns will also have the opportunity to learn more about WRI's work culture and network while they are interning there. |
| Eligibility | There are various departments, check eligibility criteria under your area of interest. Click here. |
| Process to apply for the internship | Please submit a resume and cover letter. Applicants must apply through the WRI Careers portal to be considered. |
Conclusion
Think tanks are a great opportunity for interns where they get to know a lot of things and gain practical knowledge as well. While applying for the internship, go through the website and have a thorough detail and check the eligibility criteria as well.
References
---
Students of Lawsikho courses regularly produce writing assignments and work on practical exercises as a part of their coursework and develop themselves in real-life practical skills.
LawSikho has created a telegram group for exchanging legal knowledge, referrals, and various opportunities. You can click on this link and join:
https://t.me/lawyerscommunity2
Follow us on Instagram and subscribe to our YouTube channel for more amazing legal content.