Paralegal? That's beneath my standards! I am studying law so I can be a hotshot lawyer, not a paralegal!
It's just clerical work, eh!
I understand if you don't fancy yourself being a paralegal.
You want to work abroad and be like Harvey Specter from suits, not as a paper pusher in a remote job, playing second fiddle to other lawyers. You want to be the hero, not to sidekick, understandable.
Sure, but do you remember Rachel Zane?
What was her job?
She started as a paralegal in Suits, only to become a hotshot lawyer later.
There is something called a thin wedge entry. You get your foot in the door, which means you get to create relationships, develop understanding about things. You can build advantages that help you to get to the next step that is hard to otherwise achieve.
For most Indian lawyers, migrating to the USA and working there as a lawyer is a dream, and it remains a dream. Many people spend obscene amounts on an LLM hoping for an entry into the US job market, but then after a year is over they come back empty handed.
I know tons of people who have cleared bar exams in New York and California, and still did not land a job in the USA despite investing an enormous amount of energy and time into becoming a qualified US lawyer.
What if we could give you a way to get into the US legal job market through paralegal work, in a way that you get to upgrade yourself into an attorney later?
Do not look at only the immediate benefits from a job. You need to consider the 2nd order benefits also.
What opportunities can this work open up?
What doors can you open if you get your foot in the door through this job – although it is not really what you want to do for the rest of your life?
What will you learn?
What connections will you make?
Will this give you any market access or access to information that will be helpful in your next round of hustling?
What can you do next with that knowledge, access and connections?
Here are some 2nd order opportunities you will get as a paralegal, intending to become an US attorney later:
You will develop an understanding of the US legal system.
You will see lawyers in action, learning how they function, get a ringside view of how they think and tackle various issues.
You will learn a lot about how a law practice is managed.
You will learn a lot about procedure – and assist attorneys with procedural work which will prove a huge advantage when you write your bar exam, appear for job interviews and start working as an attorney.
You will build a tangible network in the US legal industry, you would have a track record to show, and you will have mentors whose doors you can knock when you are ready to practice in the US.
When and if you do an US LLM, you will be joining your class with a lot of existing practical knowledge of US laws and legal system unlike other Indian students who come for an LLM to the USA. This would help you to perform better than the average student in your LLM class, which may further open up opportunities that would otherwise be inaccessible.
This hands down beats going for an LLM to the US, without doing such preparatory work, hoping that you will somehow land a job after your LLM when you are trying to ace your subjects, learn an entire new legal system, pass your exams, turn in your assignments, and networking for finding jobs – all at the same time, during a 9 months window.
What do paralegals really do?
Paralegals assist attorneys in providing legal representation for their clients. The type of assistance needed varies from day to day, and lawyer to lawyer, depending on area of practice.
Some things are pretty universal, nonetheless.
Most of the time, paralegals help with administrative work, and all kind of assistance that a lawyer may need, which can include reviewing documents, transcription services, calendar management, records management, managing caseload, keeping in touch with clients and sharing updates, correspondence and organizing meetings with opposing counsel, inputting information into file database and case management software, preparing records and managing documentation of costs and expenses, e-filing, keeping track of court dates, organizing depositions and client meetings, drafting case briefs, organizing knowledge management sessions, implementing a law firm management software, proofreading and editing legal documents and so on.
The list above is not exhaustive, but do not worry about an exhaustive list right now. I will provide you with one soon enough.
These are some of the generic paralegal work that every law practice irrespective of practice area will need help with.
Specialized IP law firms will need IP specific skills too. For example, as a paralegal at an IP law firm, it would be important that you can work with USPTO, and know enough about registering trademark and patents, understand procedure, can draft and review important documents, guide clients about what inputs and documents the attorney needs to get the work done, and even draft infringement notices or DMCA takedown notices.
More legal work you can do, the better you will be able to help your attorneys, therefore increasing your earnings, and increasing your chances to eventually migrate to the USA if that is of interest to you.
Even if you stay back in India and continue to work from here, it may be a good idea to get a US law degree and qualify as an US attorney so you can significantly raise your hourly rates, while still working from India and benefiting from global talent arbitrage and purchasing power parity due to being located in India.
There is really no limit on what paralegals can do, short of directly offering their services to clients which would be illegal. Working under a lawyer, they can pretty much do anything and everything.
"Paralegals do whatever it takes to get the job done."
I am listing below the most common work that you will have to do as an IP paralegal:
Administrative and assistance work
draft email correspondence to clients, other lawyers, opposing counsel etc
getting clients to send relevant information, documents, organize calls and meetings
draft various legal documents
perform legal research and background research
case law research
calendar management, set & monitor deadlines for case work, providing reminders to attorneys
organizing and analyzing documents, preparing summaries
monitor cases through all phases of the registration and prosecution process
communicate over zoom, email, whatsapp
sometimes you may have to handle incoming queries
some lawyers will need help with office administration and maintaining spreadsheets
More substantive IP law work
Prepare first drafts of legal opinions
Conducting trademark search and prior art searches
Preparing applications, drafting appeals, putting together important evidence
Prepare first drafts of IP agreements, licensing agreements, royalty-sharing agreements, production agreements etc.
Prepare the first draft of a patent landscape report
Draft and file a pre-publication objection to a trademark registration application
Draft a response to Examination Report
Draft a User Affidavit
Draft a Notice of Opposition
Draft and file a counter statement in response to Notice of Opposition
Draft an Affidavit to submit evidence in support of opposition and evidence in support of the application
Draft an Affidavit to submit evidence in reply to the opposition
Draft a Cease and Desist Notice with respect to trademark infringement/ passing off
Draft a Response to Cease and Desist Notice
Draft a review and rectification petition to be filed before the trademarks registry
Good paralegals can anticipate what the attorneys will need next
As a paralegal, your job is to help your attorneys become more successful and free from regular work and minutiae so they can focus completely on important strategic work, where they can add maximum value.
The most important quality you can develop to become an invaluable, one of a kind paralegal is to start anticipating what your attorney will need next, and preparing for every situation ahead of time, so that you can enhance the productivity and success rate of the attorneys you are working with.
How much do paralegals earn?
You can work on a contract basis with attorneys at an hourly rate. This is what I will recommend for Indian lawyers looking to do US paralegal work.
In the US, for US based paralegals starting rates are USD 30-40.
Experienced paralegals charge USD 60 and upwards.
You are not an employee, so you will have no retirement benefits, overtime pay, sick leave, bonuses, or vacation pay and other employment benefits, and therefore hourly pay is all you get.
Attorneys are only billed for the actual time that you will be working on their assignments, so you have to keep track of time actually used for work. Using time keeping software is a great idea to increase trust in your billing process.
I recommend that you start with an hourly rate of $10 per hour. This is very cheap by US standards. However, you should not come across as cheap or low skilled. All your interactions should depict that you have all the necessary skills and you are better qualified than any other paralegal.
One thing is clear, you can get paid very well if you become a good paralegal, benefiting from global talent arbitrage, and you can potentially earn more than lawyers working in some of the top law firms in India.
This is the magic of talent arbitrage!
If you manage to find work for 100 hours per month, which works out to be 5 hour per day for 20 days, you can earn at least $1000, which translates to about INR 75000. You could charge double of that rate as you get more experience, and you could work 200 hours per month, and earn a lot more!
There are Indian lawyers who already are doing this.
This is also the economics that LPOs leverage, although they pay a pittance to the LPO workers.
Here are some examples of paralegal profiles I could find on websites like Upwork and Fiverr, and you can see below what different kinds of paralegals are charging. Paralegals working from outside of the USA would charge less than US based paralegals.
It is your competitive advantage after all, rather than charging high and getting less hours of work you want to charge low and get more work, up to a point where you are busy enough, where you start to raise your rates as by then you have a reputation and track record as well.
Check out these paralegal profiles I have collected for your review below. However, apart from seeing their hourly rates, also study what skills they have mentioned on their profiles and what kind of projects they have been doing in the past.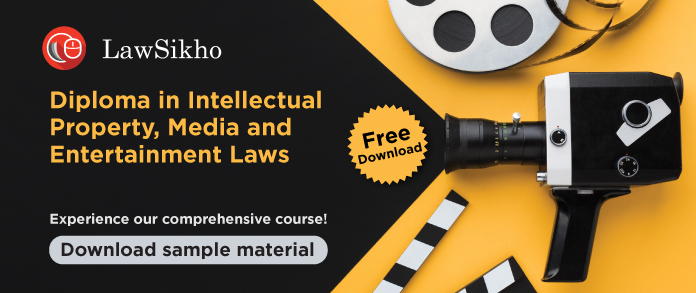 Look at this guy from Pakistan, and read the testimonials on his Fiverr profile.
Here is someone from the USA: https://www.fiverr.com/trademarkassist
Take a look at this Nigerian paralegal regularly getting hired from US for paralegal services.
See what her regular clients are saying – about how she has become a part of their team over a period of time!
Compare their rates with someone from the US here.
Upwork is another platform with a lot of freelance paralegal work.
Here is a vadodara based paralegal, whose upwork profile shows that he has earned over $30,000. Just calculate how much that is in INR!
Here is an India based lawyer who has earned more than 70 lakhs!
Smart people from all over the world are benefitting from this talent arbitrage already. Do you want to miss out on this?
You can check as much as you want, on your own, and you will find hundreds of successful legal professionals doing such online legal work very successfully and profitably. Do you need more proof?
Keep in mind your ultimate goals as to why are you doing these paralegal jobs
I can think of two paths you can follow.
Number one is that you want to migrate to the US eventually and work there as a US qualified attorney.
Number two is that you want to continue to work from India, doing international work. As you have more experience and track record, you can raise your rates from $10 to $40 and more depending on what your clients who are fans of your work are ready to pay you, in which case your earnings will beat many top Indian lawyers working for law firms and MNCs. Not a bad thing to aim for at all.
If you choose option number 2, you can also additionally qualify as a US lawyer by writing NY or California Bar Exam. Interestingly, some of you may be able to write the California and NY Bar Exam without doing an LLM there, provided you meet certain criteria. However, getting an LLM first is the most common choice.
You can definitely remotely work from India as a US qualified lawyer and earn more than you would do as a paralegal. Remote work is opening up these magic opportunities. Even before pandemic, here is a US attorney who was doing the same earning over $425,000 per year. Now, of course, it has become easier than ever to do.
Whichever may be your goal, starting with paralegal work will give you a fantastic headstart.
What sort of paralegal jobs should you prioritise?
You are aiming to learn US law even before you do an LLM, but there is a lot to learn. Try to get experience in a specialised area.
We highly recommend IP law because IP law is the same across the world because of TRIPS compliance by all major economies including USA and India. While substantive law is very similar, you still have to learn country specific procedure.
The US has 50 states and states have their own extensive laws. Luckily, IP law does not change from one state to another state, which makes your life easier and the market larger.
You should try to work with smaller firms, and solo lawyers, where you are likely to get a lot more exposure and work rather than large law firms, which may be reluctant to hire you without experience in the first place. Larger law firms have more options, and smaller ones are more hard pressed for good talent. You should keep this in mind when you are looking for opportunities.
You are trying to build a network with US lawyers. You should work with several, but try to create deeper relationships with one or two with whom you like to work. Quality of connections is always more important than quantity. However, until you find quality, keep seeking out quantity.
You want to become indispensable as a freelancer. You should do such great work, that you become hard to replace. Only then, when you do your LLM and bar exam, US attorneys will be happy to absorb you after your qualification, or else refer you to their friends because they know referring you is a favour to their friends! But for this, you have to be that good at your work.
When you will do your LLM in the USA, you may want to continue freelance working online, though you have to see your Visa conditions as well. However, you may be able to do international work remotely using your knowledge and fund your LLM.
Can this work be done by law students?
Yes, law students can definitely do this work, but remember that you need to dedicate enough time and energy to this work. Once you take up a project, you have to finish it, and you cannot back out saying I have exams, viva, blah blah! So think before you take on projects. Be a professional and do not act like clueless kids!
Where will I learn these paralegal skills?
You have to learn about the US legal system. You have to learn US IP law and procedures. Where can you learn these things?
We have a course at LawSikho, certified by School of Law, Texas A&M University, where we teach you IP Law and Prosecution, with respect to both US and Indian laws. We will teach you USPTO specific skills that will come super handy in many situations, including if you want to work as a paralegal in the US IP industry.
It is a 3 months course, and you can check it out here: https://lawsikho.com/course/certificate-course-in-intellectual-property-prosecution
Why will people trust me that I can deal with US IP law?
Credibility is definitely an issue here. A lot of Indian lawyers and law students will want to work as US paralegals given the compensation on offer. However, are they equipped with the knowledge and skills? Most are not.
So you have to acquire the same, and also show some proof for them to trust you and give you a try.
Which is where a certification by School of Law, Texas A&M University, in IP Law and Prosecution will help you a great deal.
---
Students of Lawsikho courses regularly produce writing assignments and work on practical exercises as a part of their coursework and develop themselves in real-life practical skills.
LawSikho has created a telegram group for exchanging legal knowledge, referrals, and various opportunities. You can click on this link and join:
https://t.me/lawyerscommunity2
Follow us on Instagram and subscribe to our YouTube channel for more amazing legal content.