I am a daughter of a businessman. I have to do a cost-benefit analysis of everything. From gauging the worth of branded shoes by calculating how long they will last for or by comparing the fares of rickshaws and uber cabs against the comfort I would receive for the said distance.
So if I had to do another specialized LLM from a foreign country right now I would want it to be different like:
It should be from a good brand name university. A famous university that will make my CV shine!
It should give me some amazing life experiences.
I should get a scholarship given how expensive these foreign LLMs are.
It should give me opportunities for networking with the best and brightest from around the world.
The degree should open opportunities in developed countries where I aspire to live at least for a few years if not long term.
It should give me deep and specialized knowledge about an area of law that is in high demand. I do not want my LLM to be just an academic exercise.
It should add a lot of value to my career in the long term. I should be able to earn a lot more after doing this LLM. Basically, it should have a good return on investment.
But when I sat and started comparing the tuition fees of the top law colleges, I was appalled by the kind of investment it would need.
Top universities like Harvard and Yale need close to Rs. 50lacs as tuition fees alone in addition to Rs. 15-20lacs of living expenses per year.
The stories of top universities in the UK and Europe aren't different either.
If you are looking to study abroad, it is fair that you first begin with whether the cost of this foreign LLM is affordable to you.
So how much does it cost to study LLM in foreign countries?
United States of America (USA)
The US is amongst the most popular countries to do LLM abroad. After all, it has well-known universities like Yale, Harvard, Stanford, Columbia, and many others.
However, it is also one of the countries with the most expensive tuition fees and not to forget the living expenses in cities like New York which are the highest amongst other cities in the world.
The tuition fees in the US range from US$ 78,415 (Rs. 58,20,761) at Columbia Law School to US$ 20,000 (Rs. 14,84,604) for LSU Law Center or Regent Law College which is the lowest tuition fees in the US as per my research
I calculated the average annual tuition fees of LLM of close to 103 Universities/College in the US which comes up to US$ 47,481 (Rs. 35,24,835)
In addition to that living expenses differ based upon which state of the US you reside in. The USA is a federal structure of government with 50 states and living expenses vary from one state to another.
These additional expenses generally include accommodation, food, medical insurance, transportation, books, and clothing, etc.
The States of California and New York are said to be the most expensive states to reside in with monthly estimated living expenses to be close to US$ 2.5-3k per month.
In states like Texas, it comes down close to US$ 1100-1300 per month
On average living expenses in the USA for a year may range from US$12,000- 36000 which is Rs. 10-25 lacs per year.
United Kingdom (UK)
Recently, the United Kingdom has once again become a preferred destination to study abroad after the UK government changed its graduate work visa from 3 months to 2 years.
In addition to that, the UK is a highly desired study destination for Indian law students because of its common law system that corresponds to India's legal system.
The UK also has some of the prestigious and oldest universities in law such as University College London (UCL) where stalwarts like Mahatma Gandhi and Alexander Graham Bell studied.
Then you have London School of Economics Dr. B.R.Ambedkar studied, the University of London where Nelson Mandela, Mohammed Ali Jinnah, John Snow studied and not to forget other popular education institutions like Oxford, Cambridge, King's College London amongst others.
The tuition fees for LLM at these universities range from £38,000 (Rs. 38,69,673) at Oxford to £24,000 (Rs. 24,44,004) at the University of Edinburgh and £9,150 (Rs. 9,31,776) at St. Mary's London.
The average annual tuition fee of LLM in the UK of close to 61 institutions is £ 18,421 (Rs. 18,75,874).
The living expenses differ if you are staying in London or outside of London.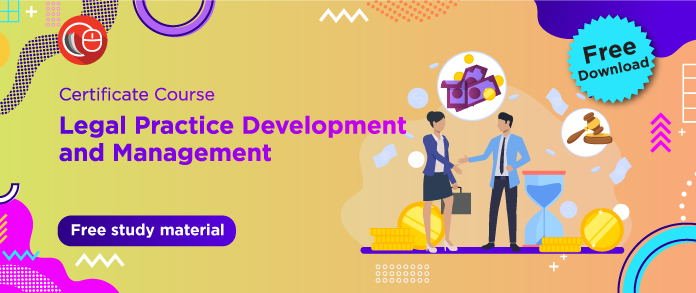 As per the Government of the UK, international students would need:
£1,334 per month (for up to 9 months) for courses in London*
£1,023 per month (for up to 9 months) for courses outside London
*London means the City of London and the 32 London boroughs.
So your living expenses in addition to your tuition fees can range anywhere between Rs. 12 lacs to Rs. 16 lacs per year.
If you bring your spouse or any other dependent with you, then you need to show additional money than the one shown above.
Canada
Recently, Canada has become the most desired country for those wanting to settle abroad. This is because as compared to other developed countries like the US and UK, Canada is actively inviting skilled people to come and help them grow their economy.
In addition to that, the quality of life and other benefits offered by the government to their citizens and residents is attractive and there are high chances of converting your student visa to a resident visa in a short period of time.
However, there are just 20 LLM programs provided by 14 institutes in Canada.
The average tuition fee in Canada is CA$ 19,591 (Rs. 11,51,973) ranging from CA$ 42,350 at the University of Toronto (UoT) to CA$ 7,740 at the University of Victoria (UVic).
The Government of Canada expects an international student will need at least CA$ 11,000 per year if you decide to study in the province of Quebec and CA$ 10,000 if you are outside the province of Quebec.
So your living expenses may range from ₹5-7 lacs per year in Canada.
Europe
Studying LLM in Europe can be beneficial for multiple reasons especially if you want to make a career in corporate and commercial transactions.
Europe is significant geographically and demographically for MNCs to undertake business in and therefore there is always a demand for lawyers who have experience in this jurisdiction.
In addition to that, the introduction of GDPR has made data professionals who have studied in Europe to be the most preferred candidates for corporations all over the world irrespective of where they are incorporated. The top companies like Facebook, PayPal, Mastercard have their Chief Privacy Officers who overlook the data protection compliance of the entire company working from Europe.
The European Union has 27 countries with countries like Ireland, France, Italy to be preferred study destinations for Indian students.
As against other countries we have seen so far, you may be required to learn the local language in order to become easily employable.
It can take around two years to become fluent in speaking a European language and it looks good on your resume. After around three years of studying the language, one may even be able to use it comfortably in the business process.
Kühne Logistics University (KLU), Germany's tuition fees for LLM in Maritime Law is the costliest with €37,000 (Rs. 32,23,810) and the University of Luxembourg's LLM will cost the international students merely €800 for 2 years course.
The living expenses in western Europe vary significantly. For instance, the average cost of living expense in Denmark is more than € 16,000 (Rs. 13,94,432) per year whereas it is significantly lower in eastern European countries like Poland, the Czech and others up to € 5400 (Rs. 4,70,620) per year.
Australia and New Zealand
The two developed countries of Oceania, Australia and New Zealand, are stepping up to attract the best talent from all over the world. When the US and UK were making it difficult for Asian students to permanently settle in those countries, the students from India moved their attention to the east instead of the west looking for better education and good quality of life.
In return, countries like New Zealand and Australia have become a favourable place to settle with a huge community of Asians staying there. In fact, Hindi is the fourth most spoken language in the country with over 200 ethnicities and 160 languages spoken all over the country.
Australia and New Zealand, just like Canada, are introducing immigrant-friendly laws in order to invite the best talent from all over the world. For instance, they have something called a Long and Short Term Skills Shortage List in which there are lists of skills that will be given preference during visa applications.
So if you study the corresponding course and plan to make a career in one of those skills, then it is easier to settle in these countries.
A total of 10 universities in Australia and New Zealand were considered and the annual tuition fees range at these institutions from AU$ 52,500 (Rs. 28,25,947) at the University of Sydney to AU$ 36,160 (Rs. 19,46,405) at the University of Queensland.
Living expenses differ in Australia and New Zealand for international students wanting to study in these countries.
Also, you can work while studying in these countries which gives you the additional benefit of meeting your living expenses cost during your course duration.
Annual living expenses in Australia: AU$ 21,041 (Rs. 11 lacs)
Annual living expenses in New Zealand: NZ$ 15,000 (Rs. 7.8 lacs)
If you find these figures out of your reach, do not be disheartened. Watch out for my mail tomorrow where I will tell you what are the different ways in which you can afford it!
Here are possible sources of funds:
Full scholarships/ partial fee waivers
Education loans
Personal savings
Also, you can earn during your LLM year from side gigs and remote freelance work which can be used to offset your living costs if you plan and prepare well.
Check out this course being offered by LawSikho on Master of Laws (LL.M.) in Business Laws and Commercial Transactions in association with Warsaw Management University. Click here.