Why do so many Indian law graduates prefer to do LLM from a foreign university?
Well..
It is easier to find job-oriented, practical LLM programs abroad.
Many Indian law graduates aspire for an international legal career and want to settle abroad. A good LLM abroad can open that door if calculated steps are taken.
A lot of organizations like the United Nations and top international law firms will only consider an Indian lawyer for a job if they have LLM from a leading international university.
International universities have a much better ranking than any Indian university that teaches law.
The academic experience in top foreign universities and quality of learning is far superior, leading to intellectual enrichment.
It is a great adventure and developmental experience to live in a different country for a year or more. Adjusting to a new culture, massive international exposure and challenging one's own deeply held beliefs in the face of diversity from all over the world causes big changes in most people.
Being part of an international network of alumni and former classmates have many perks and open doors to opportunities that are unavailable to others.
Despite knowing the benefits of doing an LLM abroad many are not able to afford it.
In my last couple of blog posts, I have covered the cost of studying LLM abroad and how can you finance this LLM on your own. However, the most repeated response I got was how could they get a scholarship to afford this LLM from a foreign university.
This is also one of the most common questions that we get at LawSikho which we are covering in our upcoming Bootcamp that begins tomorrow.
Have you registered yet?
REGISTRATION LINK: https://lawsikho.com/llmbootcamp?p_source=CM
Some of the common scholarship options are the ones offered by the University itself. In this instance based on your caliber and your past record, the university may waive 10-30% of the fees which can be a huge amount. You can find this option in almost all the universities' official websites under scholarship/funding options.
Apart from this, there are some universities that have scholarships for a specific specialization. For instance, New York University has 5 scholarship options for those opting for LLM in taxation law.
You also have Indian organizations like Tata Trust which is popular to fund international studies for meritorious students. However many of them are not exclusively for law but LLM candidates have applied for such scholarships and have excelled in their field. Depending upon the scholarship you choose, either your tuition fees or living expenses or both are covered under these schemes.
The most common procedure to apply for such scholarships is after you have received an unconditional offer letter from a foreign University. A selected panel of experts at these organizations will gauge your past record as a student, the credibility of the university you have selected abroad, your economic condition, your future plans, and most importantly how are you planning to use this scholarship to make an impact on society.
Here is a list of 20 scholarships that are available to Indian students to undertake LLM abroad.
This scholarship offers a full award to study a master's program in the UK for one year for Indian citizens. The award includes paying your entire tuition fees of the UK university and a chance to be part of the elite member of Chevening Scholarship scholars around the world.
The Felix Scholarship enables outstanding students from India to pursue graduate studies in any subject (including law) at the University of Oxford, the University of Reading and the School of Oriental and African Studies, University of London (SOAS).
This scholarship will cover 100% of course fees, a grant for living costs (around £15,840) and one return flight from India to the UK. Awards are made for the full duration of your fee liability for the agreed course.
Fulbright-Nehru Fellowships – USA
The Fulbright-Nehru Master's Fellowships are designed for outstanding Indians to pursue a master's degree program at selected U.S. colleges and universities in the areas of International Legal Studies, Public Administration, Women's Studies/Gender Studies amongst other subjects.
The fellowship is for those who have at least three years of professional work experience and is applicable for one to two years depending upon the course.
The grant benefits include J-1 visa support, round-trip economy class air travel from fellow's home city to the host institution in the U.S., funding for tuition and fees, living and related costs, and accident and sickness coverage per U.S. Government guidelines.
Erasmus Mundus Joint Master Degrees
This scholarship is for those who want to do LLM from a pre-approved European higher education institution (HEI).
EU scholarships cover the cost of a student's participation in the programme, travel, and a living allowance.
Erasmus Mundus joint masters programmes provide 60, 90 or 120 ECTS credits. This means that they last from a minimum of 12 months to a maximum of 24 months. The majority are 24-month programmes.
You can check the frequently asked questions around Erasmus Scholarship here.
Aga Khan Foundation scholarship program
The Aga Khan Foundation provides a limited number of scholarships each year for postgraduate studies to those who have no other means of financing their studies and to prepare them for employment, primarily within the Aga Khan Development Network (AKDN).
Scholarships are awarded on a 50% grant and 50% loan (at 5% annual interest) basis through a competitive application process once a year. The payback period for the 50% loan is five years, starting six months after the study period funded by the Aga Khan Foundation.
The Foundation assists students with tuition fees and living expenses only. The cost of travel is not included in this scholarship.
The J.N. Tata Endowment for The Higher Education Of Indians is eligible for Indian citizens wanting to study for Masters/PhDs abroad.
This scholarship is in the form of a loan which is of a maximum amount of ₹ 10 lakhs, and is repayable within seven years and is collected in five equal instalments from the end of the third year.
This scholarship is given only on merit and it seeks to reward "the best and most gifted so as to make them of the greatest service to the country".
KR Narayana Pillai, the former President of India, the renowned astrophysicist Jayant Narlikar, Xerxes Desai who created Titan, were all JN Tata scholars.
Narotam Sekhsaria Scholarship Program
This program is a merit-based interest-free loan scholarship, which is awarded to a select few, who meet the high standards defined by the Foundation.
You need to be an Indian national, residing in India who are below 30 years of age and are planning to pursue Master's, PhD degrees at top ranking institutions starting the Fall semester in India and abroad.
Oxford and Cambridge Society of India Scholarships
The universities of Oxford and Cambridge have been favoured destinations for Indian students for many years. Hence the Indian society of these universities have come together to offer the scholarship to aspirants who wish to study in either University of Cambridge or University of Oxford/
Eligibility- A citizen of India who is not more than 30 years of age and must be a graduate of an Indian university if applying to a post-graduate course (LLM)
Scholarships are awarded on the basis of the candidate's academic excellence, a good fit between the Scholar and the University, evidence of leadership potential and a commitment to improving the lives of others, particularly in India
The amount granted under this scholarship may differ year after depending upon the funds raised by the society in association with other NGOs in India and abroad.
The Rhodes Scholarships for India
100% fully-funded scholarships are available for Indian citizens each year for postgraduate study at the University of Oxford in the UK.
Being a Rhodes Scholar comes with the prestige of its own. That in addition to being fortunate to be part of the elite and rare Oxford law community can bring immense change in your legal career.
To be eligible for this scholarship you must have completed your undergraduate degree with First Class or equivalent. Successful candidates typically feature within the top few ranks of their graduating classes
Commonwealth masters scholarship
This commonwealth scholarship is for those who are from commonwealth countries (including India) and want to study Master's in the UK.
You must apply to one of the nominating bodies designated by the Commonwealth Selection Committee (CSC). In India, you have to apply to the Ministry of Human Resource Development.
The CSC aims to identify talented individuals who have the potential to make a change and are unable to afford to study in the UK without this scholarship.
What will you get under this scholarship:
Approved airfare from your home country to the UK and return at the end of your award.
Approved tuition fees.
Stipend (living allowance) at the rate of £1,116 per month, or £1,369 per month for those at universities in the London metropolitan area (rates quoted at 2021-2022 levels).
Warm clothing allowance, where applicable.
Thesis grant towards the cost of preparing a thesis or dissertation, where applicable.
Study travel grant towards the cost of study-related travel within the UK or overseas.
Additional allowances for a single parent, disability etc
Stipendium Hungaricum Scholarship Programme
This scholarship is in Hungary for those Indian students who are interested to study in Hungary.
With the quality of education and degrees recognized throughout Europe and beyond, students are attracted by the affordable living costs in Eastern Europe with an extremely favorable cost-to-value ratio, a safe and friendly living environment with convenient public transportation.
The program also aims to establish and encourage the personal and professional attachment of foreign graduates to Hungary and contribute to the promotion of Hungarian culture and language abroad.
In 2019, more than 4,500 scholarships were awarded all over the world.
Provisions Covered by the Scholarship:
Tuition-free education – exemption from the payment of tuition fee.
Monthly stipend – student will get monthly amount of HUF 43,700 (cca EUR 130) contribution to the living expenses in Hungary, for 12 months a year, until the completion of studies.
Accommodation contribution- free dormitory place or a contribution of HUF 40,000/month to accommodation costs for the whole duration of the scholarship period.
Medical insurance – health care services according to the relevant Hungarian legislation (Act LXXX of 1997, national health insurance card) and supplementary medical insurance for up to HUF 65,000 (cca EUR 195) a year/person.
New York University (NYU) Scholarships
NYU is ranked amongst the top 10 law colleges in the world to do your LLM.
NYU has a list of five scholarships for those choosing taxation as your specialisation. Some cover scholarships to fund the entire tuition fees whereas other may cover just partial fees.
In addition to the 5 taxation scholarships, NYU also has 3 generic LLM scholarships for meritorious students who can get their entire tuition fees waived. Apart from the tuition fees, the scholarship may grant you reasonable living expenses to sustain in one of the most expensive cities in the world.
The annual tuition fees for LLM at NYU cost US$ 70,400 and therefore these scholarships can be helpful for genuine and meritorious students.
Columbia Law School (CLS) scholarships
Columbia Law School provides four scholarships for international students to study LLM at CLS.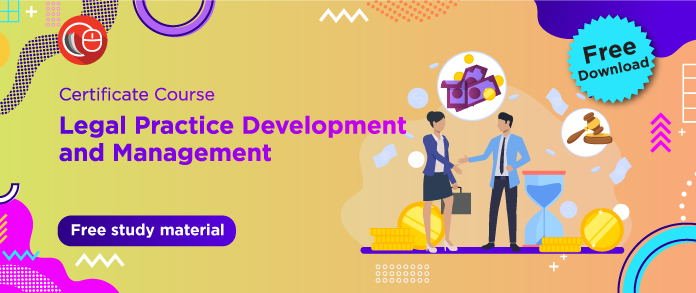 All 4 scholarships are varied with a different purpose. These scholarships promise to cover entire or partial tuition costs at CLS depending upon which scholarship you get.
One of the 4 scholarships is The Jagdish Bhagwati Fellowship which is underwritten by the Indian government and provides partial to full funding for up to three fellows per academic year.
Holland Scholarship Erasmus University
This scholarship is only available for students who want to do the LL.M. programme in Commercial Law (all three specialisations) or the LL.M. programme International and European Union Law at Erasmus School of Law.
The scholarship amounts may range from € 5,000 to € 15000 (to be decided by the selection committee) which the student will receive their first year of studies.
Executive LLM scholarship from King's College London
The King's College London and IBA Executive LLM course is a two-year, part-time degree course for commercial, in-house or regulatory lawyers who are keen to build on their achievements and develop their careers.
Scholarships of up to 100% of postgraduate diploma tuition fees are available to eligible applicants (worth up to £24,000).
Watch for the website for subsequent notification for this LLM scholarship.
National Overseas Scholarship Scheme (NOS)
It is a scheme of the Ministry of Social Justice and Empowerment, India to facilitate the low-income students belonging to the Scheduled Castes, Denotified Nomadic and Semi-Nomadic Tribes, Landless Agricultural Labourers and Traditional Artisans category to obtain higher education i.e. Master degree or Ph.D courses by studying abroad thereby improving their Economic and Social status.
100 awards are granted every year under this scheme and students will be given preference based upon the latest QS ranking of the university.
Students will get an annual maintenance allowance of US$ 15400/ £9900 and a contingency allowance of US$1500/ £1100 depending upon the country of education. In addition to that tuition fees, visa fees, medical insurance premium, airfare to-and-fro from India will be provided as charged. The student is also entitled to incidental journey allowance & equipment allowance up to US$ 20.
Great Wall Program (LLM in China)
The Government of the People's Republic of China has placed at the disposal of UNESCO would award seventy-five (75) fellowships for advanced studies at undergraduate and postgraduate levels, including law, in China.
Students must apply to the National Commission for UNESCO in their home countries to be eligible for this scholarship.
The scholarship program includes:
a waiver of fee for registration, tuition, internship, and basic textbooks;
free on-campus dormitory accommodation;
monthly living allowance;
one-off settlement subsidy;
outpatient medical service and Comprehensive Medical Insurance and Protection Scheme for International Students in China;
one-off inter-city travel reimbursement.
Auckland Law School Postgraduate Awards, New Zealand
Five awards up to NZ$ 10,000 are given to support academically outstanding students to undertake LLM at the University of Auckland.
Currently, the annual tuition fees of LLM at the University of Auckland for international students is NZ$38,998. This award can be a substantial assistance for meritorious students. The awards will be made by the Dean of Law (or their nominee), upon the recommendation of a selection committee.
Law Scholarships for International Students – Postgraduate at University of Queensland
University of Queensland, Australia has four scholarships for international students – two scholarships covering 50% of the tuition fees and two scholarships covering 25% of the tuition fees for courses undertaken towards the Master of Laws (LLM), Master of International Law (MIL) or Master of International Commercial Law (MICLaw).
The scholarship does not include living expenses, travel expenses, overseas health cover or the Student Services and Amenities Fee.
LLM scholarships of the University of Vienna
This scholarship is for the LL.M. course at the University of Vienna for the tuition fee only (no travel costs).
The requirements include a degree in law from a university abroad and particularly good academic success, as well as a letter of admission to the LLM course
In order to be eligible for such scholarships, the candidate must be outstanding in the field of law. Those who have undertaken groundbreaking work in human rights or have an incredible track record in academics may be potential candidates for such scholarships.
Check out this course being offered by LawSikho on Master of Laws (LL.M.) in Business Laws and Commercial Transactions in association with Warsaw Management University. Click here.
---
Students of Lawsikho courses regularly produce writing assignments and work on practical exercises as a part of their coursework and develop themselves in real-life practical skills.
LawSikho has created a telegram group for exchanging legal knowledge, referrals, and various opportunities. You can click on this link and join:
https://t.me/lawyerscommunity2
Follow us on Instagram and subscribe to our YouTube channel for more amazing legal content.