This is a question most young chartered accountants / company secretaries face.
In a scenario where you are one of the hundreds vying for work and the competition is tough, the answer is kind of simple – go for everything and see whatever clicks first, then change for the better. This is where you apply for every single job that is advertised, but in the meantime, secure a certificate of practice so that you can get at least some assignments or work through it.
Most young CAs/CSs work this way – or should I say, feel compelled to work this way.
This strategy does not work because of two reasons:
You are not focused on developing a practice and therefore, you will not really make enough attempts to reach out to a proper target audience. All you will do is tell your seniors and people in your existing network that "Kuchh kaam ho to batana." This doesn't get results, at least not up to the mark, because you are not putting in the required grind.
You will apply for any job, without making any effort or even inquiry about what it is that the job involves, whether you can deliver what is expected and whether you want to do that kind of work. Maximum chances here are that you will not get a job. Even if you do, there are again high chances that you will start to feel either uncomfortable or unfulfilled or both very soon.
There is nothing good or bad about choosing either employment or practice per se. I can say this because I have been in employment also and in practice also. I worked as an Associate and thereafter a Partner in a company secretarial practice firm and I also had my own firm. Then I moved on to employment and I have worked in in-house roles in India and Ireland. Both sides have had their highs and lows.
But you need to choose one and focus your effort in one direction.
This is because traditional methods of getting jobs or clients do not work.
Standardised methods of getting jobs or clients do not work.
Getting a job or acquiring a client is a process, not a task. That is why you need focused effort, at least for a certain period of time.
Before I get on to how to make the choice, the first question is, when should you make this choice? Ideally, you should make this choice before you even enroll for the CA / CS programme. If not, then after completing the CS executive program or the CA intermediate program level. If you have already got an Associate membership of the ICAI / ICSI and you are yet to decide it, you need to decide this right away.
Following might be some of the factors that can help you choose:
Are you in a financial situation where you will need to earn a fixed salary as soon as possible?
If yes, this can make it difficult for you to begin with practice. But then, you should have had this awareness a long time before you clear the CA / CS exam and you must have been putting in the effort to get a job since that time.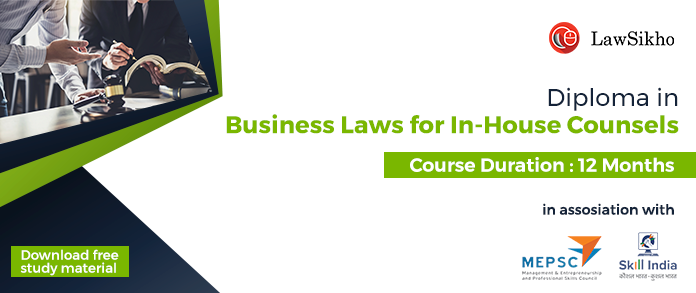 Do you want to take up a specialised area of work – such as corporate litigation (NCLT / ITAT), becoming an Insolvency Professional or a Registered Valuer etc.?
It would be very difficult to specialise in such areas in an in-house role. In-house roles tend to be general in terms of work and customised only in respect of the sector where you are employed. If you are very inclined to specialise, then you must focus on practice. Alternatively, you can take up employment with a firm that specialises in such areas, but barring some large CA / CS firms, employment with a firm usually tends to be paid lower than a company.
Are you comfortable working in a structured environment or are you willing and ready to experiment, improvise and step up effort as and when required?
Practice demands that you are willing to experiment and improvise depending upon the needs of the situation. Things are not structured and organised and can change on the fly. In fact, this is the situation you will be in, even if you are employed with a start up. If you prefer only a structured work environment, then you should be working in-house in an established company.
Do you have an identified time that you want to give to work or are you okay flinging yourself between work and personal life on an "as demanded" basis, irrespective of the time of the day (or night)?
You may not be comfortable dedicating certain times in the day to work. You may want to set work to specifically identified hours and if that is the case, you should be working in-house. Practice or freelancing, at least in the initial years, can call for round the clock availability. This will be the case even if you are employed with a large firm.
Have you been trained to find a way to get what you want by using whatever resources you have (jugaad) or would you be unable to function if there weren't proper resources available to you?
I was groomed to be extra careful about printing minutes because the green paper that went into a minute binder cost 50 paise per sheet. This can only happen in practice. Now if you find that such high consciousness about the use of resources is something which you can't take, seek employment with a company or large firm which has sufficient resources.

---
Students of Lawsikho courses regularly produce writing assignments and work on practical exercises as a part of their coursework and develop themselves in real-life practical skills.
LawSikho has created a telegram group for exchanging legal knowledge, referrals, and various opportunities. You can click on this link and join:
https://t.me/lawyerscommunity2
Follow us on Instagram and subscribe to our YouTube channel for more amazing legal content.