For the first six months of my landing in Ireland, while I was searching for jobs, I tried something to improve my knowledge of Irish Company Law.
Every day, I would open up the Companies Act of Ireland, look through specific sections and read and try to understand five of them. I thought that this way, I would be able to note the differences between the Indian and the Irish law and understand it a little better.
While I did read and understand the sections, a funny thing used to happen.
After some time, I would completely forget them.
When I myself thought about what I had read five days back, I wouldn't remember or would remember it very vaguely. Section numbers, of course, I would totally forget.
In contrast, I saw that I could remember the provisions of the Indian Companies Act very well, though I must have read them years ago. In fact, I could remember even the section numbers so well, that I had them as the combination locks in my suitcases.
Initially, I thought that this was because I had read the Indian company law for many years. This is why I could remember the Indian law and had not spent enough time with the Irish law so I was forgetting it.
But after I started working with a company, something happened which challenged this belief.
One day, the general counsel asked me a very specific question with respect to the duties of directors of an Irish company and asked me to find the answer.
I loved challenges. I set out to find out the answer, extracted the relevant sections, came up with an interpretation of my own and sent it in the form of a note to him.
I was able to remember what I had written in that note months after I had done it. Even today, after so many years, I still remember that it was a question related to the duties of directors.
How did this happen? If my argument relating to spending more time reading Irish law was true, I had still not spent much time. But I could remember this particular bit relating to the duties of directors very well.
The reason was very simple.
I had not read the law randomly, without any goals, but had searched for a solution in it.
I had mentally listed a few answers, crossed some off and arrived at what I thought was the right answer.
I had grappled with a problem and used the law to deal with it. This is why I could remember it.
This entire process was missing in the simple reading exercise and that is why I was forgetting it.
The way to grasp and retain the law was therefore not by reading the sections or articles or anything randomly.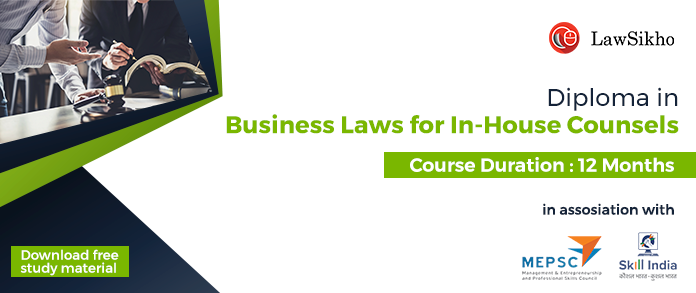 The way was to put myself into a specific situation or problem, research the relevant law for that situation and try to find a way out using that law. If I did this, I would remember and retain the law for a very very long period of time.
This is why the methodology of teaching of the LawSikho courses does not include section descriptions or lengthy discussions of the law.
It is more based on placing a specific problem before you, guiding you on the concepts of law involving the problem, but then leaving you to grapple and find a way out.
This struggle is what ensures that you learn to apply and remember the law.
Do you know why we believe this methodology works?
Here is the reason why we firmly believe that it works.
We have a one-of-a-kind refund policy. Check it out here: https://lawsikho.com/refund-policy
No online course provider has a refund policy like this.
We are willing to risk all our efforts which are available to you for the entire of a month and yet, if you have fulfilled the conditions for refund, we actually refund your fees.
Despite having this kind of refund policy, with over 7000 students, we consistently have less than 0.5% students requesting refunds.
On the contrary, we started providing guidance on securing freelance assignments since April and up to August, students have secured 209 opportunities through us. For September, we have secured more than 70 freelancing opportunities already. Add to this, 20 jobs for the months of August and September that we helped our students secure, and it's very clear that the methodology is working.
If this methodology has worked for lawyers, there is no reason why it cannot work for Chartered Accountants and Company Secretaries.
In fact, as I mentioned at the beginning of this blog post, it worked for me as a Company Secretary!
I can quote the examples of two of our students, who worked through with the LawSikho methodology to achieve success:
Dreamy Jain, a company secretary who was enrolled with our securities laws course, secured mentoring from the course anchors and placement mentors and moved to secure a Senior Associate position with Morgan Stanley.
Manali Narula, a company secretary and a lawyer with 3 years of experience based in Delhi, went on to develop clients in the area of trademark registration and filing with the practical learning that she got from LawSikho. She told me that she always wanted to work in the IPR field, but experienced in the IP domain is not something that can be easily gained from training in the duration of the CS course. This is something she got from LawSikho.
---
Students of Lawsikho courses regularly produce writing assignments and work on practical exercises as a part of their coursework and develop themselves in real-life practical skills.
LawSikho has created a telegram group for exchanging legal knowledge, referrals, and various opportunities. You can click on this link and join:
https://t.me/lawyerscommunity2
Follow us on Instagram and subscribe to our YouTube channel for more amazing legal content.