Everyone likes an "add-on".
Everyone likes a little extra.
If there were a choice between two same products with the same prices and one of them had a little extra something free with it, what would you choose?
Obviously, the one which had a little "extra" thrown in with it.
If this choice is so obvious with products, wonder why service providers do not use this more?
Chartered Accountants and Company Secretaries can also use this if they want to stand out before a client. Clients love extras.
As regards employers, I have often written that the way to stand out before an employer is to identify issues and "buy" work.
Let me give you an example. Let's say you are working on drafting an agreement for your employer for licensing software created by your company to a client. Or you are asked to draft a board resolution to approve the signing of the agreement.
After drafting the agreement or the resolution, you go to your manager and tell them that you would want to research out the best way in which the company can receive the licensing money so that it will be hit by as low conversion costs as possible and that you are willing to work with your accounts department to make this possible.
Think about what kind of an impression this gives to your manager.
This is "buying work".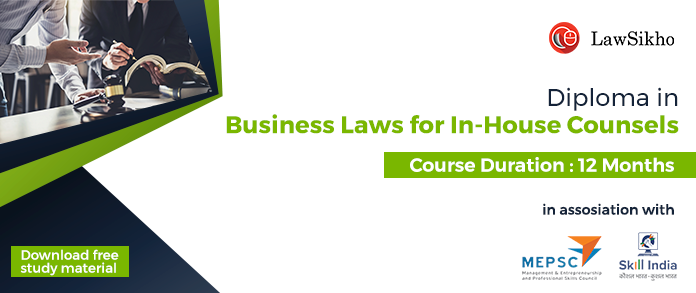 This is taking ownership.
This is thinking forward for your employer.
This is something that can make you easily stand out.
Add-ons work.
Here are five add-ons you can easily provide to your employer or client to add value:
Task: Drafting a Co-founders Agreement
Add on: advice on the best way to draw out money / profits
Let's say your client does not even have an entity created yet, but has approached you to draft a Co-founders Agreement.
Now you draft a splendid Co-founders Agreement.
Then, based on the individual co-founders situation, you advise them on how they can draw money out of the partnership or company so that it is tax effective for them – whether it should be remuneration, whether it should be dividend, whether it should be reimbursement of some expenses etc.
It is possible that different things will work out for different co-founders, but you advise them based on their situation.
Chances are that they will start calling you a friend and will come to you not only for the business related work, but also for their own personal work.
Task: entity formation
Add on: structuring transactions
Entities are always created for a specific purpose. Often, that purpose is not limited to the carrying out of a specific business.
If you are engaged in the incorporation of an entity, understand the purpose why it is being created.
What is it's income going to be? How will it be funded? What kind of contracts will it enter into?
Offer to step up. Offer to plan and structure these transactions for the employer or client.
Remember, at this stage, you are only giving a plan, you are not executing these transactions.
But because you have offered to structure the transactions, the employer or the client now knows that you understand the objectives and the transactions very well.
Who do you believe they will go to, for paid legal work, when they actually have to execute the transactions?
Task: employment agreements
Add on: basic policies
An employment agreement is what a new business will need right after it starts generating some business.
Or if you are in employment, then this is a task which may come up if the company has set up an entity in another country and is looking to hire employees in that country now. Even an established company may not have precedent documents if they expand to new countries.
In such cases, in addition to researching labour laws and drafting employment agreements, if you also draft some basic policies for the client or employer, it will be a great add-on for them.
Which policies will add value to the business will depend upon who the client or employer is.
For example, if it is a local startup with barely five employees, they might find a leave policy more relevant than an anti-money laundering policy, which may be very relevant for a multinational.
But if you identify their needs and provide the policies accordingly, it will be very much appreciated.
Task: drafting a stock option plan
Add on: stock option administration
When a company approaches you to draft a stock option plan, it is very clear that they want to grant options to the eligible employees, set up a vesting schedule and either grant stock or appreciation rights of some form.
Therefore, some form of administration is required to keep tabs on the grant, vesting and exercise of stock options.
Nowadays, software is available to manage the stock option administration. However, most of these software ensure maintaining an MIS, but they don't help you to draft the required board resolutions and issue share certificates or file the return of allotment on issue of shares, if any.
You can step up and become an administrator for the software and draw reports for them on an as required basis.
You can also inform the management when the employee exercises their vested options and then handle the allotment or transfer as a paid assignment.
Task: Trademark registration
Add-on: copyright registration
Trademark registration is what most businesses would want to get done in order to ensure that they have better protection against infringement of their brand name.
Tech companies or companies having a tech front over other sectors – for example agri-tech, ed-tech or fintech have increased to a significant extent in recent times, and they can be looking for trademark registrations.
If you can get additional protection by registering copyright in their software for them, especially a copyright in the source code, this is additional value for them.
It will make copying their software that much more difficult and also help at the time when they want to monetise the software by licensing it.
How did you find this idea of providing add-on services?
Do you believe you can use these ideas to distinguish yourself from other consultants or employees?
There could be many more such ideas where you can provide that little extra to a client and make them come back to you for more tasks or where you buy work from an employer and ensure that they give you responsibility for other projects.
---
Students of Lawsikho courses regularly produce writing assignments and work on practical exercises as a part of their coursework and develop themselves in real-life practical skills.
LawSikho has created a telegram group for exchanging legal knowledge, referrals, and various opportunities. You can click on this link and join:
https://t.me/lawyerscommunity2
Follow us on Instagram and subscribe to our YouTube channel for more amazing legal content.