If you haven't heard or seen this classic song from Pink Floyd, see it here.
It's a mockery of the traditional education system which seems to clip the imagination of the students, standardising their thoughts and turning them into 'just another brick in the wall'.
Bottomline: If you have the exact same skills and thought line as a lot of other people, you're likely to become a lost face in the crowd.
Is this what is happening to you?
Let's look at the company secretary profession first.
The ICSI website states that it has approximately 3.5 lakh students on its roll.
Many of them drop out from the course. Many of them believe that once they have got the membership of the ICSI, it would be easy to find a job, because the profession of Company Secretaries has a statutory backing in Section 203 of the Companies Act, 2013.
What is the reality?
Here is the an advertised opportunity for a fresh company secretary on LinkedIn as I see it today, 7th October, 2021:
Furlenco, a Bangalore based company is looking for a fresher company secretary and has posted a job accordingly. In a matter of 12 hours of the job post, LinkedIn is showing over 200 people who have clicked on the job. Even if you consider that half of them will be irrelevant and may not have completed the process fully, there are still 100 people actively trying to get this job within 12 hours of its posting.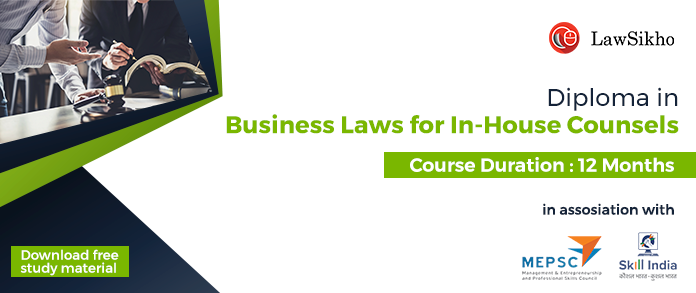 LinkedIn might not also be the only forum where they would be looking for candidates.
All I am saying is, imagine the amount of competition you will be facing for each job that is advertised.
Everyone who applies for these advertised jobs is going to have a CS degree. How will you differentiate yourself?
Unless you make it very obvious to an employer that you are more useful to them then the other applicants, your chances of landing the job are kind of non-existent.
Getting an employer to notice you is a process, not a task.
Now that we know about company secretaries, let's also look at the chartered accountancy profession, which is a bit more leaning towards practice than in-house roles.
Here is where things are moving to.
This is not surprising. An exemption from audit for small companies already exists in the likes of the UK, US, Singapore and other countries.
Although this is not in force yet, imagine the practice scenario with removal of statutory audit for small and medium companies and audit rotation already in place for listed companies.
Chartered accountants will be forced to look at and adopt other diverse areas of practice, other than traditional avenues of audit and taxation.
I have communicated with many successful CAs who take up diverse assignments from clients – they are kind of a one-stop shop, handling auditing, tax, Fema compliance, company law filing – basically everything that Section 144 of the Companies Act, 2013 does not prohibit them from providing.
But with more and more traditional avenues being reduced, the diversity will now have to expand beyond geographical boundaries.
Both the Company Secretaries' need to distinguish themselves and the Chartered Accountants' need to diversify can be met by tapping into the international remote freelancing wave.
Imagine if, as a company secretary, you were able to write into your CV that you handled the formation of an LLC in the US.
Imagine if, as a chartered accountant, you were instantly able to guide your clients about what to do, if the business of their subsidiary in the US was forfeited by the Franchise Tax Board.
---
Students of Lawsikho courses regularly produce writing assignments and work on practical exercises as a part of their coursework and develop themselves in real-life practical skills.
LawSikho has created a telegram group for exchanging legal knowledge, referrals, and various opportunities. You can click on this link and join:
https://t.me/lawyerscommunity2
Follow us on Instagram and subscribe to our YouTube channel for more amazing legal content.