Many senior chartered accountants and company secretaries are enrolled in various LawSikho courses.
And I was curious to know about how they were actually utilising the LawSikho courses.
It was not possible to reach out to many of them due to paucity of time.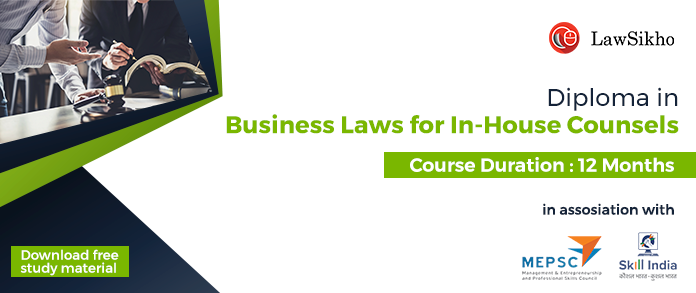 However, I managed to approach three of them. All of them are seasoned professionals and have been in the field for 10-15 years.
With that level of experience, people are easily able to distinguish the wheat from the chaff and they know if they are getting value.
Here is what transpired:
I first reached out to CA Aditya Sesh, who is a Managing Director of Basiz Fund Private Limited, through which, for the first time in India, he implemented strategies relating to deploying Six Sigma and PERT / CPM in fund accounting.
Basiz has qualified teams handling assignments relating to AUA over USD 18 bn and has processed more than 20000 financial statements and thousands of NAV processes of divergent nature. (Source: Basiz website).
On his website www.seshspeaks.com, he also maintains a blog called Mind Speak, on which he writes about Economy and Commerce, Fine Arts & Culture and Governance & Public Policy.
He has enrolled in the Diploma in Advanced Contract Drafting, Negotiation and Dispute Resolution offered by LawSikho and here is what he has to say:
"I have been negotiating contracts for close to 15 years and thought I will take up the Diploma in Advanced Contract Drafting course as a refresher. I believe that it is not necessary to be a lawyer to draft contracts and understand the law. Besides, even at a CFO level, I believe that it is essential for a CA to understand the structure of a contract, the law behind the contract and the nitty-gritties in order to be able to negotiate it. I found the course very useful and am happy with how it has been structured."
I approached another senior chartered accountant, CA Mehul Mehta, who has worked on international taxation, with KEC International Limited for over a period of 11 years and thereafter, as a Commercial Head for Australia, Africa, Jordan and Europe for Sterling and Wilson, a multinational EPC Contractor. He then moved to his current position as a Director, Commercial and Compliance for Knight Frank (India) Private Limited, a leading international property consulting company.
He has extensive experience in the EPC sector. He is passionate about writing and has also authored a book titled 'Opportunities for CA / CS / CMA in EPC industry'.
He has taken the Master Access Program (see what that is here) with LawSikho and here is what he has to say about it:
"I took the LawSikho Master Access program not with a view to get any certification, but as a Library and learning resource, which is available to me anytime anywhere. It is very useful to me as a knowledge repository. For example, if I want to find some resources on intellectual property law or M&A, I can easily open the relevant course and find the details as well as learn the relevant topics. I had even suggested to juniors in my team, who are young lawyers / CA / CS / CMA, to enroll in LawSikho courses for up-skilling by way of getting industry oriented practical training, which prepares them for actual practice, and of course they also get industry recognised certification as well as networking opportunities."
I also approached CS Hina Sadrani, a senior practising company secretary who has worked on the scope of audit, documentation etc. for the secretarial audit of large companies.
She is an ever-learning professional and actively participates in the activities of the Western India Regional Council of the Institute of Company Secretaries of India.
She has taken the Master Access Program offered by LawSikho, and here is what she has to say:
"When I look at joining a particular course, what I look for is authenticity. I want to be able to get logical answers to my queries and I want to support and information when I am looking for it. The Master Access program not only allows me to get information when I want, but I have the support and the ability to brainstorm in the form of the faculty and students of the Master Access Program. This is how I find the program useful."
---
Students of Lawsikho courses regularly produce writing assignments and work on practical exercises as a part of their coursework and develop themselves in real-life practical skills.
LawSikho has created a telegram group for exchanging legal knowledge, referrals, and various opportunities. You can click on this link and join:
https://t.me/lawyerscommunity2
Follow us on Instagram and subscribe to our YouTube channel for more amazing legal content.