A lot of lawyers, law grads and even your friends will tell you that doing a masters in law from India is a waste of time, effort and money. You may come to believe it also because that is what you have always heard.
Some lawyers will even tell you that they are above you because they got decent jobs or managed to do well in litigation without a masters degree. Or for that matter, because they have done their masters from a top foreign university.
The race for creating and climbing the hierarchy within the legal profession is absolutely non-stop and brutal. And getting a master degree or not is another battlefront.
Here are a few reasons why you may want to do a masters, and all of these are absolutely legit and good reasons:
You are not satisfied with your academic exposure during LLB and want to experience a top notch academic institution in your LLM
You want to specialise is some area of law and would love to spend one or two years exploring the depths of it
You want to keep the doors of an academic career open for yourself.
You want to do an LLM because you want a master degree, simple as that
You would have liked to go for a foreign master degree but it is simply too expensive for you. Doing LLM from a top NLU is the 2nd best option and you are fine with that.
Your parents want you to have a master's degree. A bachelor degree is not enough.
You realise that if you have a good master degree, you can earn quite a bit on the side as a guest faculty to a variety of organizations and institutes even if you do not enter academics full time.
Whatever your reason may be, it is valid.
2 years of LLM education that gives you space to figure out the next big step in your career, gives you the break to reinvent yourself and indulge the intellectual and academic side of your brain is absolutely worth it.
There would be people who would discourage you from this pursuit because they would never invest that much time or effort in themselves.
You do not have to listen to them.
Do people get good jobs just by doing their graduation? Definitely.
Does that make them above you? Not at all.
Is getting a high paying job the ultimate goals of LLM Candidates? Absolutely not.
Is it possible to use your LLM course as a launchpad to get a top notch, well paid job? 100%. We will show you how.
Apart from academics and intellectual development, another huge reason for doing an LLM is networking. It is one of the most underrated reasons why LLM should be done. The legal profession is dynamic and connection driven, and the connections that you make while doing your LLM are useful in today's global legal environment.
Imagine having a second degree on your CV which also arms you with a second set of batchmates, friends, professors and past alumni to reach out to when hunting for a job, come graduation. Imagine that they work as a referral network for you for the rest of your life. Imagine that in times of need you can turn to a bunch of very competent, professionally successful people and get hands on help.
This is the power of networking. And you can get it from a top notch LLM even if you did not get it from your LLB..
MY ULTIMATE GOAL IS TO WORK FOR A LAW FIRM, WHY SHOULD I GO FOR LLM?
LLM is a one-year path targeted at a specific area of law program. This will assist you to establish yourself as an expert in your selected field and who exactly does not benefit from an in-depth understanding of a selected discipline of law by intensive studies in that specific area of Law? Nobody!
Rather, more often than not, boutique firms don't mind hiring candidates who have had one additional year of very targeted knowledge relevant for their work.
Whilst it is not a prerequisite, it might strengthen your application as it exhibits an intellectual mind and genuine interest in the chosen practice area.
Interestingly, a lot of in-house departments at MNCs and PSUs look at an LLM degree favourably although it is not considered the main criteria.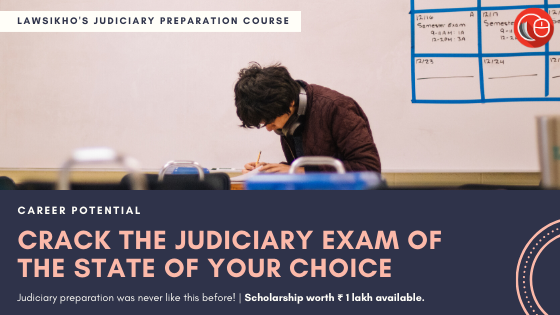 A bunch of PSUs basically hire lawyers based on their CLAT PG rank, too!
THE UNCOMFORTABLE QUESTION :
Let's just face the truth, shall we? For better or worse, brand names still get people's attention. Hiring partners and HR directors are no different. If your first law school isn't making your resume shine out at the plethora of potential employers, adding a second (more well-known and elite institution) one might just help. It is not mandatory, but it is one way. It may be a way you prefer.
Although it probably shouldn't be your sole reason for doing an LL.M., upgrading does show ambition and an upward career trajectory.
In our curriculum followed by almost all the national law colleges, LLM program you go for, there are opportunities to write and publish your legal research! If you are hoping to pursue this route in order to broaden your job prospects or become an academic, an LLM could be your golden ticket into a PhD and postdoctoral research positions.
Doing LLM isn't a terrible idea. Especially if you find your career in shaky territory right now.
Want to know how to prepare for CLAT and get a top rank? We are here to help.
Do you want to pursue an LLM after college? Do you want the brand name of an NLU or a reputed university on your CV?
Are you attempting LLM exams this year? Do you want guidance to make it to the top NLUs? Do you want to find out how you can score high and opt for PSU jobs?
What are the career options after pursuing LLM? Should you have backup options?
For those who want to pursue an LLM in India, CLAT PG is the most preferred exam. Several PSUs also hire based on CLAT PG marks.
Getting a good score in the CLAT PG exam can be the game-changer for your future. It can also open doors to a variety of well-paying legal jobs in PSUs.
All the NLUs combined have approximately 742 seats, based on 2021 data, of which 440 seats are in the general category. Approximately 8,000 students attempted the exam.
Just getting through any NLU is not enough – to secure admission in a good NLU, you must be amongst the top 200 candidates. That is a percentage of 2.5%. It's not easy.
The next CLAT PG exam will be held around July 2022 – if you are attempting the exam in 2022 or later, the time to start working on your goals is now.
Most candidates start preparing at the last minute, and struggle. Don't make that mistake.
---
Students of Lawsikho courses regularly produce writing assignments and work on practical exercises as a part of their coursework and develop themselves in real-life practical skills.
LawSikho has created a telegram group for exchanging legal knowledge, referrals, and various opportunities. You can click on this link and join:
https://t.me/lawyerscommunity2
Follow us on Instagram and subscribe to our YouTube channel for more amazing legal content.